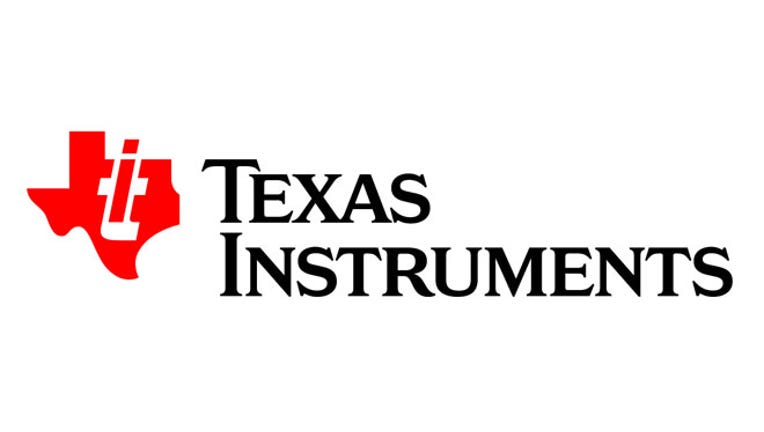 Chip maker Texas Instruments (NASDAQ:TXN) disclosed on Monday a 68% plunge in fourth-quarter profits amid acquisition-related charges and revealed plans to shutter a pair of aging semiconductor manufacturing facilities.
Dallas-based TI said it earned $298 million, or 25 cents a share, last quarter, compared with a profit of $942 million, or 78 cents, a year earlier. Excluding one-time items, it earned 48 cents a share, topping consensus calls for EPS of 39 cents. Last month TI warned it expected earnings to range between 21 cents and 25 cents.
TI said its revenue slipped just 3% to $3.42 billion, beating the Street's view. Quarterly orders declined 9% to $2.86 billion.
"Revenue in the fourth quarter was higher than expected across all our major product lines, reinforcing our belief that we're at the bottom of this downturn," TI CEO Rich Templeton said in a statement. "I'm pleased to say that despite the downturn and the lower factory utilization that came with it, cash flow from operations was strong and well above levels as compared with similar points in prior downturns.
TI said its analog revenue rose 9% year-over-year to $1.7 billion, while embedded processing revenue slumped 18% to $442 million. Wireless revenue jumped 24% to $722 million, but "other" revenue, which includes SLP products and calculators, slid 29% to $561 million.
Looking ahead, TI projects first-quarter revenue of $3.02 billion to $3.28 billion, compared with consensus calls from analysts for $3.23 billion. GAAP EPS is expected to range between 16 cents and 24 cents, but that includes acquisition charges of 9 cents a share. Analysts had been calling for first-quarter EPS of 41 cents.
TI also announced plans to shut down its manufacturing facilities in Houston and Hiji, Japan over the next 18 months. TI said it plans to move production from these older sites, each of which employ about 500 people, to more advanced facilities. The company hopes to generate $100 million in annual savings following the moves.
"We're now at the point where each of these sites requires significant upgrades, and it makes financial sense to shift production to larger, more advanced facilities," said Templeton.
After initially retreating, shares of TI were recently up 1.14% to $33.57 in extended trading. TI's stock has soared almost 16% so far this year, wiping out a modest decline in 2011.