Tesla Update Aims to Ease 'Range Anxiety'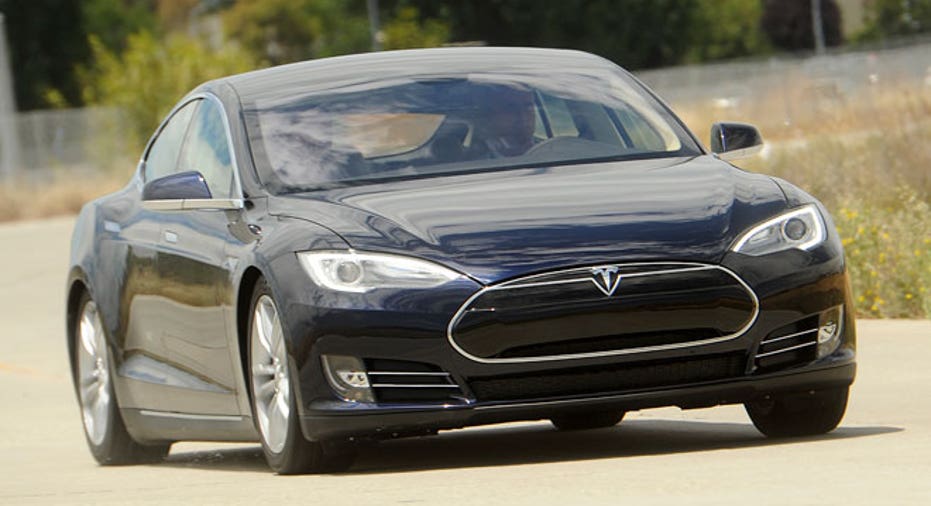 Tesla Motors (NASDAQ:TSLA) on Thursday detailed a set of software upgrades aimed at easing "range anxiety."
The electric car maker unveiled an in-car application that will tell Model S owners when their vehicles are running low on power to reach the nearest Tesla charging station. The app will guide drivers to Tesla's Supercharger network, which can be found along major highways such as I-95 in the northeast.
Tesla is also offering software that will help drivers plan their trip based on the location of Tesla's Superchargers. The updates will be available for download wirelessly.
Chief Executive Elon Musk teased the announcement in a message on Twitter earlier this week, saying Tesla was "about to end range anxiety." On Thursday, Musk said the new software upgrade ensures that drivers won't run out of range unless they do so intentionally.
The base Model S can travel up to 208 miles on single charge, according to EPA estimates. A larger battery offered by Tesla boosts range to about 265 miles.
Musk also revealed more driver assists coming to the Model S. The Palo Alto, Calif.-based company plans to expand automated steering, as well as a feature that would enable the Model S to drive itself to a location. Musk described the feature as a way for drivers to "summon" their vehicles. Owners can also send the Model S into a garage.
Late in 2014, Tesla began rolling out an "Autopilot" package that includes automatic braking and lane-keep technology. With Autopilot, the Model S can drive itself inside its land and change lanes when drivers use the turn signal.
In about three months, a software update will add Autopilot features to all Model S sedans manufactured since October. Those vehicles were built with the necessary sensors.
Other automakers like General Motors (NYSE:GM) are readying similar technology. In the new Cadillac CT6 due out late this year, GM plans to incorporate a "Super Cruise" feature that allows the sedan to effectively drive itself on highways.
Tesla shares were down 1.2% at $198.22 in recent trading.
The stock got a boost Wednesday when New Jersey Gov. Chris Christie signed a bill that allows Tesla to operate up to four dealerships in the state.
Tesla has been at odds with car dealerships over the company's direct-sales model. Many states have franchise laws, which require automakers to sell vehicles through independent dealers. Tesla remains prohibited from opening stores in states including Texas and Arizona, although consumers can still order Tesla vehicles online.