Tesla Shares Fall on Downgrade, Model S Fire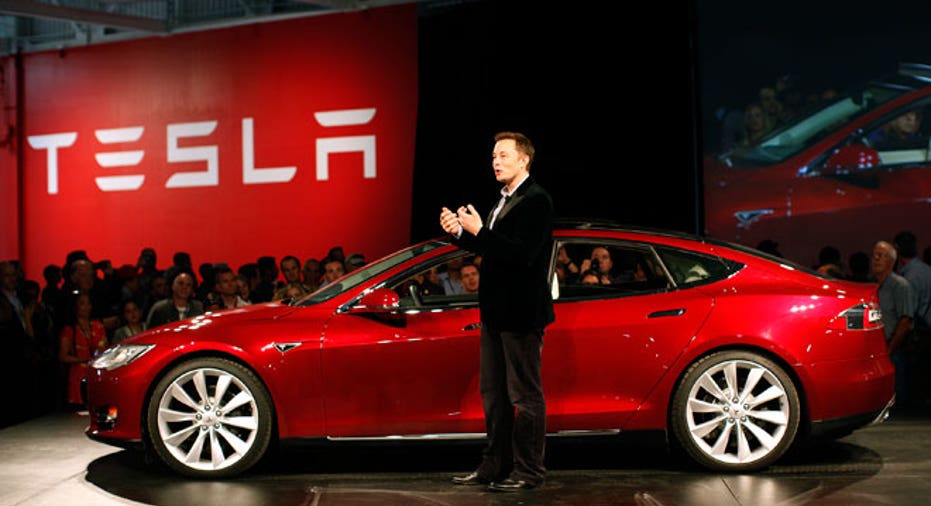 Tesla (NASDAQ:TSLA) shares went into reverse Wednesday after Baird unplugged its buy rating for the electric car maker, while talk of a car fire also spooked investors.
Baird analysts downgraded Tesla from outperform to neutral, citing risks associated with the company's execution of "several milestones" like the launch of its next vehicle.
The stock closed 6.2% lower at $180.95. Tesla sunk as much as 9% in afternoon trading, after investors caught wind of an online video featuring a Model S on fire.
Tesla said the Model S suffered damage from a collision with a large metallic object in the middle of the road.
"The car's alert system signaled a problem and instructed the driver to pull over safely, which he did. No one was injured, and the sole occupant had sufficient time to exit the vehicle safely and call the authorities," the company said in a statement.
Tesla added that the subsequent fire was contained to the front of the vehicle "thanks to the design and construction of the vehicle and battery pack." The fire didn't enter the car's cabin and was extinguished by the fire department.
On Wednesday morning, in a research note to clients, Baird analysts Ben Kallo and Tyler Frank said Tesla's rapid appreciation limits upside in the near term, although they "continue to be bullish on [Tesla's] long-term prospects." Baird kept its price target for the company at $187.
Tesla has grabbed Wall Street's attention this year with its rapid ascent on the market, due in part to positive reviews of the Model S electric sedan and "establishment of a cutting-edge brand," Baird said.
As of Tuesday's close, Tesla was up a whopping 469% since the start of the year.
But the firm cautioned that solid execution of several milestones over the next 18 months, including a continued increase in production and the introduction of the Model X, is already baked into Tesla's stock.
"Any hiccups in execution present stock price risk in the near to intermediate term," the analysts wrote, adding that other factors like international expansion and construction of a charging network are also priced into the stock.
Baird also noted that based on recent conversations, investor sentiment has shifted to "neutral/slightly negative" as more investors begin to see Tesla as fairly valued.
In addition, short interest increased to 17.8% of outstanding shares on Aug. 30, compared to 15.7% on May 31.
In August, Tesla surprised the Street with a second-quarter profit and better-than-expected revenue. The Palo Alto, Calif.-based company is expected to report third-quarter earnings on Nov. 4.