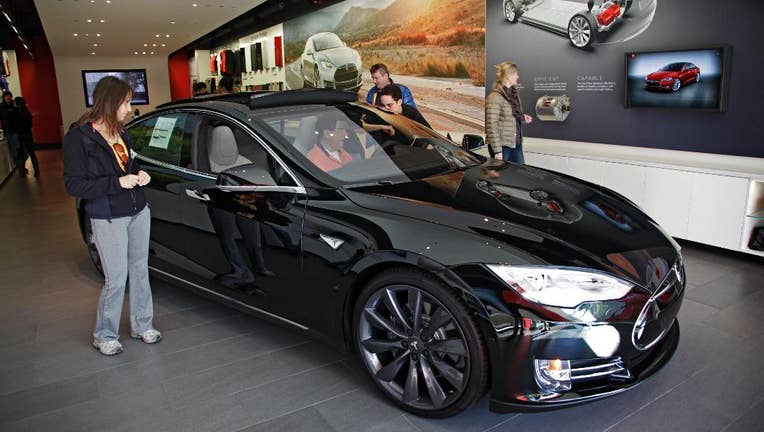 Electric car maker Tesla Motors says its fourth-quarter net loss widened to $107.6 million because of the impact of the strong dollar and a delay in shipments of its new all-wheel-drive Model S sedan.
The loss, of 86 cents per share, compared to a loss of $16.3 million, or 13 cents per share, in the October-December period a year ago.
Palo Alto, California-based Tesla says those figures do not reflect its true performance because accounting rules limit how it records revenue for leases. It lost 13 cents per share on an adjusted basis. That missed Wall Street's forecast of a profit of 30 cents per share, according to FactSet.
Revenue rose to $956.7 million from $615.2 million. Analysts forecast $1.2 billion.
Shares dropped 2 percent to $208.65 in aftermarket trading.