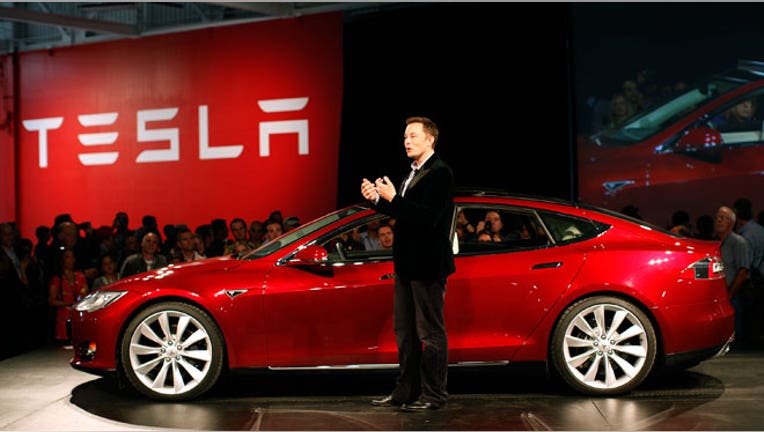 U.S. electric carmaker Tesla Motors Inc expects China to contribute one-third of its global sales growth this year, a senior executive said on Friday, adding that a trademark issue stalling full-entry into China has now been resolved.
Veronica Wu, vice president of Tesla's China operations, told Reuters the Palo Alto, California-based company planned to open stores in 10 to 12 Chinese cities by the end of 2014. Its flagship Beijing store opened late last year.
Tesla China had a "very aggressive growth objective" and was aiming to contribute "30 to 35 percent" of Tesla Motors' global sales growth targeted for 2014, said Wu, who joined the carmaker from Apple's China last year.
"I have my work cut out for me," she said in an interview, at the company's store in an upmarket Beijing shopping mall.
"But I am pretty confident."
Last year, Tesla Motors' total car sales were around 22,500. The company said earlier this month, it had delivered almost 6,900 Model S sedans in the fourth quarter, 20 percent above its forecasts.
Tesla said on Thursday a version of its Model S all-electric battery car which sells for $81,070 in the United States, would retail for 734,000 yuan ($121,300) in China after shipping costs and import duty and other taxes.
Wu, who said Beijing supported the development of electric and plug-in electric hybrid cars, said Tesla had no plans to start local production of its cars in China for the time being.
She said Tesla had resolved a trademark issue that had long prevented it from using "Te Si La", its preferred version of its name in Chinese.
The name had been registered by a local businessman who had refused to give up the trademark. The U.S. company had started offering its popular Model S sedans in China, but with no Chinese language name.
"We went to court and we won," she said. "The court has given use right to use the name, which is why you see the Chinese name in our store now."