Tesla Model S Probed by U.S. Amid Fires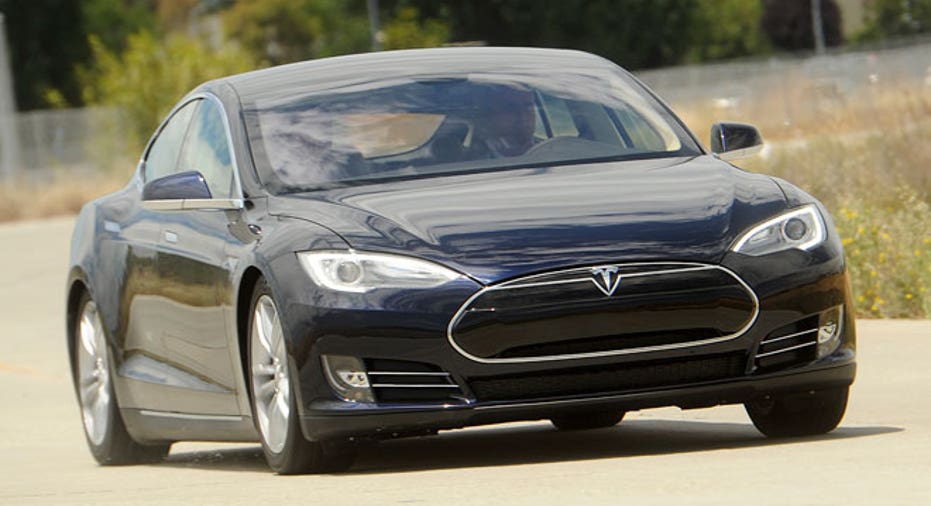 U.S. transportation safety authorities are investigating Tesla's (NASDAQ:TSLA) electric cars following three car fires in six weeks.
The National Highway Traffic Safety Association on Tuesday said it opened a "preliminary evaluation" on Nov. 15 to examine the potential risks when the undercarriage of the model year 2013 Tesla Model S strikes the ground.
Wall Street seemed eased after Tesla CEO Elon Musk in a blogpost late Monday said the company plans to roll-out a series of software changes to improve the vehicle's performance at high speeds.
Shares of Tesla, after falling sharply on Monday, rallied 2% to $124 in recent trade, pushing them up about 270% since January.
Tesla says it is developing a software update that would increase air suspension – or the height of the vehicle – at high speeds so as to reduce the chances of the undercarriage hitting debris. Another software update in January will give the driver direct control of the height transitions.
"While we think it is highly unlikely, if something is discovered that would result in a material improvement in occupant fire safety, we will immediately apply that change to new cars and offer it as a free retrofit to all existing cars," Musk said.
The car manufacturer also amended its warranty policy to cover fire damage, an effort, Musk adds, to "eliminate any concern about the cost of such an event."
NHTSA's Office of Defects Investigation said Tuesday morning it is aware of two incidents occurring on public highways where the cars caught fire after their underside struck metallic debris on the street, sparking a fire.
Warnings from the battery monitoring system provided "escalating visible and audible warnings" in both cases, allowing the drivers to execute a controlled stop and exit before the battery actually emitted smoke and fire, NHTSA said.
Tesla continues to stand by the safety of its high-tech vehicles.
In the post, Musk compared the Model S to regular gasoline cars, saying there have been more than a quarter million gasoline fires resulting in 400 deaths since the Model S went into production last year.
In the three Model S fires reported so far, there have been no deaths or serious injuries, and there are now more than 19,000 Model S cars on the road.