Tenet Scoops Up Hospital Operator Vanguard Health in $1.63B Deal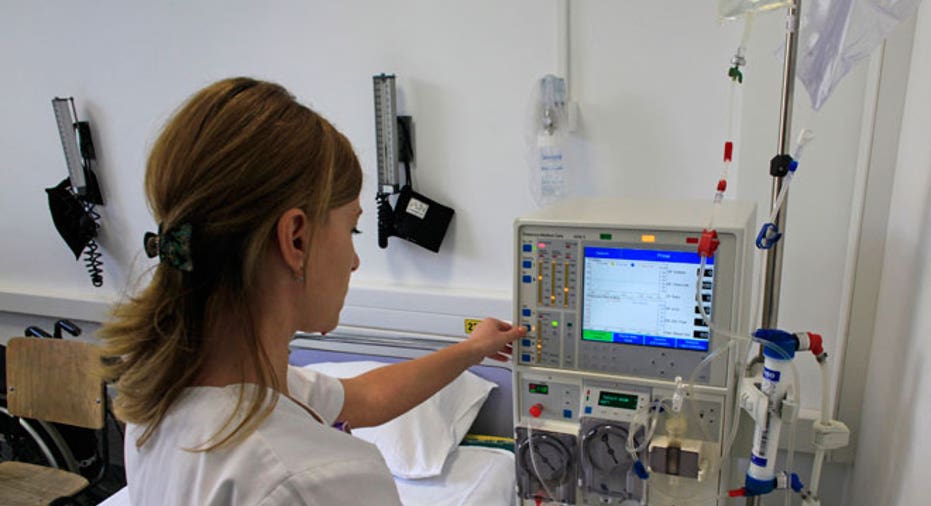 Tenet Healthcare (NYSE:THC) moved to expand its sprawling portfolio of hospitals by unveiling a $1.63 billion acquisition on Monday of hospital operator Vanguard Health Systems (NYSE:VHS) in a deal that carries a hefty premium of about 70%.
Based in Nashville, Vanguard owns and operates 28 acute care and specialty hospitals around the country, including in and around Chicago, Phoenix, San Antonio and Boston. Vanguard employs nearly 35,000 workers and generated 2012 revenue of just under $6 billion.
"This acquisition will take Tenet into new geographic markets, expand the breadth of our service offerings, diversify our earnings sources and increase the benefits we expect to realize under healthcare reform," Tenet CEO Trevor Fetter said in a statement.
When $2.5 billion of Vanguard debt is included, the enterprise value of the transaction climbs to $4.3 billion.
Tenet agreed to pay $21 a share for Vanguard, or roughly 70% above the company's Friday close at $12.37.
Tenet anticipates the transaction generating $100 million to $200 million in annual synergies and adding to its bottom line in the first year. The acquisition is expected to close before the end of 2013.
After the deal closes, Tenet founder and CEO Charlie Martin is set to join Tenet's board of directors, while Kevin Pitts, Vanguard's vice chairman, will join Tenet's senior management.
"Our leaders and operators are innovative and forward-thinking, and certainly an attractive complement to the Tenet management team. Together, we now have the scale and strength to achieve the vision we have pursued in parallel," Martin said.
To pay for the deal, Tenet said it has secured fully committed financing from Bank of America Merrill Lynch (NYSE:BAC).
Shares of Vanguard surged 67.58% to $20.73 in premarket trading Monday morning, while Dallas-based Tenet rallied 6.33% to $44.50.
Lazard (NYSE:LAZ) served as Tenet's lead financial and strategic advisor on the acquisition, while Vanguard was advised by J.P. Morgan Chase (NYSE:JPM).