Ten Free Checking Accounts for the Unbanked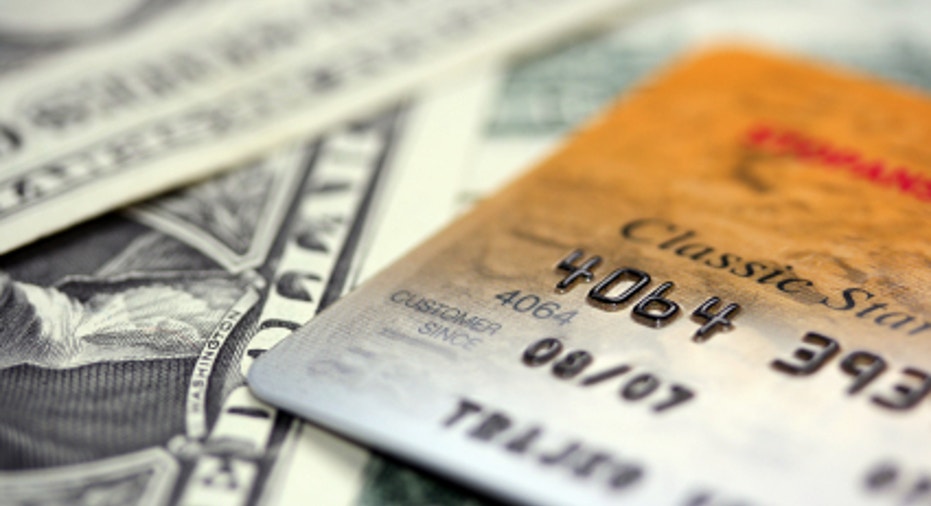 The unbanked make up 7.7% of U.S. households, according to the Federal Deposit Insurance Corp., and they are sitting ducks for celebrity-pitched prepaid cards, costly check-cashing services and other costly options.
Households without checking accounts - typically made up of young people, those living paycheck-to-paycheck or consumers with poor credit histories - not only pay more of those fees, they lack many of the consumer protections that bank accounts carry. The newly-activated Consumer Financial Protection Bureau says it is going to take on some of those services, but it still would be better for most of those people to have actual bank accounts for safety and convenience.
The good news is they don't have to wait. Despite the much ballyhooed "death of free checking," plenty of gratis choices exist: In fact, 34.3% of all checking accounts carry no maintenance fees nor minimum balances, according to figures compiled by http://MoneyRates.com.
The best accounts are not offered by the biggest banks, says Richard Barrington, who analyzes bank account offerings for MoneyRates.com, and tells consumers to "start with community banks, online banks and smaller regional institutions." Even after industry shrinkage there are some 6,500 banks and 11,000 credit unions, all with federal insurance, in the United States.
Here is a list of 10 free accounts, and a general description of how they work. These are just samples, and other great deals exist. Make sure to read terms carefully when setting up any account and remember that many banks charge one-time fees if you write overdrafts, for example.
1. PNC Bank (2,500 branches across 15 states and the District of Columbia)
No minimum monthly balance requirement, no monthly service charge. Free PNC ATM transactions, unlimited check writing, free online banking and bill paying. Offers overdraft protection when you link to another PNC account.
2. Ally Bank (Headquartered in Detroit, Michigan; online)
This online bank, which does business on four continents, offers interest checking with no minimum deposit or monthly fees. Offers a free debit MasterCard, no ATM fees, online bill paying.
3. TCF Bank (436 branches in Minnesota, Illinois, Michigan, Colorado, Wisconsin, Indiana, Arizona and South Dakota)
Now offering $100 free for TCF Convenience Checking accounts opened online, provided you make 15 qualifying withdrawals or keep $10,000 in total balances at TCF. Convenience Checking has no minimum daily balance, debit card fees or maintenance fees. Free online bill paying and mobile banking.
4. Chase Student Checking (5,300 branches nationwide)
The same bank that charges $12-$25 a month for service fees (unless you maintain a high minimum balance) also offers free checking for college students. You'll need $25 minimum deposit and there's no monthly fee on the college account for up to five years.
5. America First Credit Union (Based in Ogden, Utah; 101 branches)
Open primarily to residents of the Salt Lake City area, America First offers free checking that pays dividends and features free online banking and bill payment. Rated 4.9 out of 5 stars in 795 customer reviews.
6. U.S. Bank (3,000-plus branches nationwide)
Among the larger banks, U.S. Bank's Easy Checking is one of the better deals: Record combined monthly direct deposits of $500 or more (or maintain an average account balance of at least $1,500) and you'll avoid the monthly maintenance fees of $6.95 (online statements) or $8.95 (paper statements).
7. Charles Schwab Bank (online)
Schwab checking earns 0.15% APY, without any minimum balance or monthly fees. You'll also be linked to a Schwab One brokerage account, which also has no account minimums or monthly service charges.
8. First American Bank (Chicago area)
Though local, First American is also big-city convenient in Chicago, with 50 area locations. Its free checking offers mobile and online banking, free electronic statements, and no requirements for minimum balance or monthly transactions.
9. USAA (Based in San Antonio, Texas)
USAA has few actual branch locations, but sizable net worth ($18.7 billion). While geared for active and retired military, many services are available to non-military. Its free checking includes mobile banking and free ATM use; it will refund up to $15 each month in the banks' ATM fees.
10. ING Direct (Based in Wilmington, Delaware, online banking)
This bank's a big hit with younger customers, and its Electric Orange checking not only avoids any fees, but also pays a minimum 0.20 percent APY. But CapitalOne's bid to buy ING has ING customers angry, because they fear those great terms and super customer service will soon disappear. For now, though, Electric Orange hasn't gone sour.
---
The author is a Reuters contributor. The opinions expressed are his own. (editing by Linda Stern and Beth Pinsker Gladstone) (beth.gladstone@thomsonreuters.com; +1 646 223 7289))