Ten Considerations Before Asking Relatives for a Loan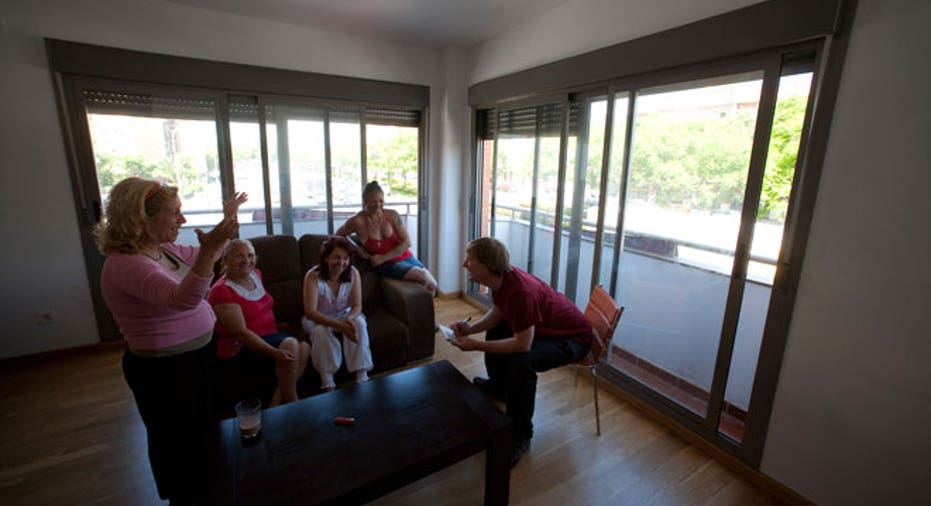 The holidays are a time for family gatherings. As the New Year approaches, it is also a time when people consider taking the plunge and possibly going into business for themselves.
Should an aspiring entrepreneur turn to his or her family members for funding to launch a new business?
It depends on numerous factors, including how involved are the family members going to be in running the business, the financial situation of the kinfolk who will be funding the venture, and the strength of the relationships between the borrower and the lenders.
There is an inherent problem if the borrower feels that family member lenders are not committed to the company, while at the same time expecting returns on their investment. Conversely, lenders may expect repayment even when a business is not yet profitable or is failing. In such cases, the family dynamic is impacted significantly. It becomes even more complicated if the company folds.
Here are some thoughts on the pros and cons of asking family members for small business capital:
Advantages of Having Family Investors
• Family members are not going to conduct a rigorous background check or review your credit scores. • Relatives will provide you with small business funding because they know you, not because they are looking to make a quick profit. • Loans from family members are often interest free, so you repay only what you borrowed. • Family investors will be more patient in asking for repayment than outside lenders would be. • If a relative invests in the company, he or she may also want to be involved in the operations and thus will be committed to the long-term success of the business.
Challenges of Taking Business Loans from Family Members
• Loans may come with constant, unwanted advice. • Borrowing money from parents may make it difficult for them to treat their child as a grown up. Likewise, turning to mom and dad for money may make the borrower feel like a perpetual child. • While relatives may say, "Pay me when you can," in reality they might be expecting to get their money back sooner rather than later. • Monetary disputes can be disastrous for personal relationships. This is particularly true if family members start choosing sides in the matter.
My brother, Ramit, co-founded Biz2Credit with me.  We are partners in the business, and our sweat equity levels are equal. Further, there is a level of inherent trust that one has in working with a sibling who is financially committed to the company's success, rather than seeking an outside partner.
Ten Important Things to Remember
1. A business loan is not a gift -- don't treat it as such.
2. Avoid making a handshake agreement.
3. Draw up a written agreement that spells out the amount borrowed, payment schedule, time frame for repayment and/or what percentage of the company the lender will own.
4. Determine upfront what role, if any, the lender will play in the business.
5. Be transparent. Communication is key, particularly when times get rough.
6. Determine what happens if the business fails or in the case of death. Include terms of repayment in the event that the company fails.  Neither side will forget when money has not been paid.
7. Spell out how the business loan impacts inheritances (if the borrower has siblings who are not involved in the company).
8. If you are approached for a loan, but you think the business is not viable, just say no.  That's unless you are okay with losing your money.
9. Lending money to a family does not give you the right to dictate how they live their lives or spend their personal funds. Understand that upfront.
10. Always remember that there are more things at stake than just finances. Relationships become complicated when money is involved. Consider that before entering a business agreement with a family member.
Just because you may be able to secure capital from a relative, it does not mean that the rules of launching a business change at all. It is important to save and contribute your own money to the business and to write a coherent business plan that outlines strengths, weaknesses and financial prognosis.
Before you ask relatives for money, consider how involved they will be in the business, as well as the implications of failure. What is the worst case scenario? Do you really want to risk having holiday dinner ruined by a shouting match over unpaid loans? It's an important consideration.
Perhaps the risk is not worth the potential reward. If that is the case, begin searching for professional funding sources, such as banks, credit unions, micro lenders, accounts receivable financers, CDFIs and other alternative lenders.
This opinion column was written by Rohit Arora, co-founder and CEO of Biz2Credit, an online resource that connects small business owners with 1,100+ lenders, credit rating agencies, and service providers such as CPAs and attorneys via its Internet platform. Since 2007, Biz2Credit has secured more than $600 million in funding for thousands of small businesses across the U.S.