Ten Best Credit Card Commercials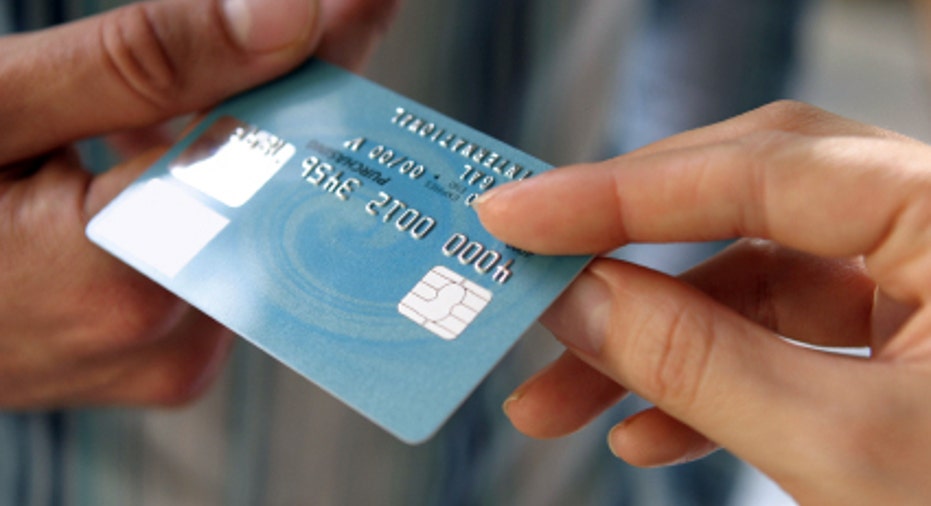 Even though millions of consumers take the time to compare credit card offers online every month, television advertising still plays a key role in helping us decide which brands we trust and what cards to avoid.
According to trade publication Advertising Age, lenders have stormed back into Americans' living rooms with sharp ads and big budgets. American Express alone spent $3.1 billion in a single year to get you to remember its brand and services. But, what makes a credit card memorable?
What makes a great credit card ad?
When researchers James J. Kellaris and Thomas W. Cline studied the effectiveness of television ads, they found humor wasn't the best indicator that you'd remember a product. In fact, it's the unexpected elements that make the biggest impact on consumers. It's easy to pack a Super Bowl spot with celebrity cameos and comedic sight gags. But when we're surprised to hear about a credit card company that picks up the phone with a real person on the third ring, we remember it. More importantly, we tell our friends.
With those criteria in mind, we present 10 of the best credit card commercial campaigns of all time.
Discover Card: "Peggy"
Television advertising's latest breakout star runs the worst credit card call center in the world. "USA Prime Credit" exists in snowy exile, where a male agent named "Peggy" embodies everything consumers hate about dealing with outsourced customer service operations. Actor Tudor Petrut has already achieved "Where's the Beef?" status for Discover Card with his "My name Peggy" catchphrase. Producers at the Martin Agency promise that Peggy's future adventures will take him beyond the walls of his Siberian-looking hideaway.
Capital One: "Visigoths"
Sometimes, characters from ad campaigns spawn their own mythology. The Visigoths (don't confuse them with Vikings) from Capital One's 2000 holiday campaign pillage poor consumers with expensive credit cards. Over the years, the riotous horde has gained a sense of humor, showing off how they use their own rewards credit cards to pay for dream vacations.
MasterCard: "Priceless"
Ads work best when they take on lives of their own, and the "Priceless" meme that MasterCard launched in the late 1990s has blossomed into a popular culture subculture on its own. YouTube hosts thousands of "Priceless" spoofs and homages, proving the durability of a theme that advertising industry insiders once panned as stale.
Citi: "Identity Theft"
Citibank's series of commercials profiling identity thieves and their victims provoked more than a few nervous laughs. The campaign marked the first serious attempt to frame up stolen credit card account numbers as an inconvenience that could be overcome with help from the right bank.
Visa: "Yao Ming"
When even someone as familiar as 7-foot-5 Houston Rockets center Yao Ming can't write a check, Visa's got a solution. The payment platform used this playful spot to promote check cards as a more secure solution for retail purchases.
American Express: "Andy Roddick vs. Pong"
We're still not sure if the phrase "he returns everything" is a subtle nod at AmEx's purchase protection program. However, this fun spot highlights the playful tone of recent American Express ads featuring celebrities under unusual duress.
Discover: "Danger Kitty"
Here's the "Inception" of credit card ads: an ad pretending to be a promo for a rockumentary, featuring a real, parody metal band pretending to be a failed, actual metal band. The Los Angeles band Steel Panther portrays
Chase Sapphire Preferred: "The Bet"
Google "first world problems," and you'll probably find links to some of the recent Chase Sapphire card ads featuring actors David Starzyk and Molly Culver. We're not sure what this couple does for a living, but they seem to have a lot of free time. More importantly, this series of bite-size romantic comedies always finds a way for the Chase Sapphire rewards card to save the day.
Citi: "Treadmill"
OK Go doesn't really deserve the credit for taking a treadmill video viral. Years earlier, Citibank treated television viewers to footage of a rogue exercise device that proved why you need a credit card with purchase protection.
American Express: "Don't Leave Home Without It"
If you grew up in the 1970s, you remember Karl Malden as the public face for American Express, showing viewers a series of terrifying vacation calamities that could have been prevented if only the American tourists had bought the right brand of travelers cheques.
The Ogilvy & Mather ad campaign burned the "don't leave home without them" tagline so deeply into our memories, it's easy to forget that Malden actually narrated very few television ads for the company's line of charge cards. AmEx adjusted the tag line to "don't leave home without it," as celebrities touted the cards' security features by asking, "do you know me?"
Even though public figures like Mel Blanc, Jim Fixx and John Cleese touted the American Express card, most members of Generation X will swear they remember Karl Malden appeared in all of those ads. It just proves that a great ad campaign can influence our lives beyond the end of the commercial break.
Want more? Lenders are getting their money's worth by putting their Super Bowl ads online before the big game.
The original article can be found at CardRatings.com:10 best credit card commercials