TeleHealth: The Doctor Will See You Now, Wherever You Are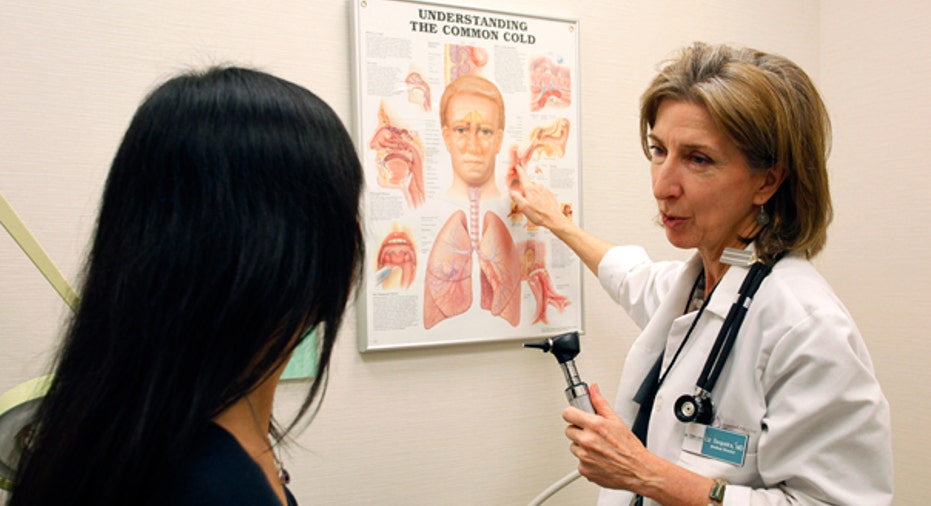 The continuing doctor shortage throughout the country and the growing prevalence of Internet use in peoples everyday lives are driving forces behind the recent surge in the popularity of telehealth services.
Telehealth, or telemedicine as it was previously known, enables patients and doctors to connect anytime anywhere online or via mobile phone. It also gives people in rural areas access to specialists without having to drive to the next major town. Recent improvements in sensory technology allows doctors can access patients vital signs in real time without having to schedule an office visit.
While telemedicine has been around for years, at least one market research firm is anticipating strong growth in the industry over the coming years. According to market research firm Technavio, the global telemedicine market is expected to increase at a compounded annual growth rate of 19% between 2010 and 2014. Partiality driving the growth, according to Technavio, is federal grants being offered in the U.S.
Consumers are going to see a lot of services come at them, says Joseph Kvedar, founder and director,  Center for Connected Health, Partners HealthCare, which was created to drive telehealth services. It wont be called telemedicine.
One telehealth service that is picking up steam among health providers and insurers is 24/7 access to a physician online. Technology company American Well produces the equipment that allows for doctors to engage in virtual house calls via video, the phone and Internet.
For so many years if you were sick you had to go where the health care was, says Roy Schoenberg, chief executive of Boson-based American Well. For the very first time were brining health care to you and making it part of the medicine cabinet. American Well offers software for health insurers as well as a service practice edition for individual doctors. Since state regulations vary from state to state, consumers interested in using the technology will have to do so via a states service or a health insurers offering.
According to Schoenberg, the technology is easy enough that anyone can go online and have a face-to-face conference with a doctor no matter the time of day. He continued to says the service is gaining traction among health plan operators.
OptumHealth, a Eden Prairie, Minn.,  health-care services delivery company, partnered with American Well to offer NowClinic, which is live in 10 states and is offered by many employers, including Delta Air Lines.
According to Chris Stidman, vice president of network solutions, the service is well received by consumers because it puts them in the drivers seat of medical care.  While the service is mainly used to get help with non-emergency care, Stidman says thats only scratching the surface to what the technology can do.
If you go to mynowclinic.com you will be able to engage a physician through instant messenger, secure chat, webcam or telephonically, says Stidman. In the future there will be other types of providers getting on the system including behaviorists and pharmacists.
OptumHealth charges consumers accessing NowClinic on their own a fee of $45 for each 10-minute consult.  Doctors can even prescribe certain prescriptions online.
While having access to a doctor outside of normal office hours is a popular telehealth service, it isnt the only one. Doctors can also monitor the vitals of chronically-ill patients in real time and will be able to adjust medicines or treatments without requiring the patient to come in, says Jonathan Linkous, chief executive of the American Telemedicine Association.  Hospitals uses telemedicine to send X-rays to radiologists after hours and doctors use the technology to put a rural patient in front of a specialist located in a faraway town.
Telehealth offers patients more convenience by making it easier to schedule an appointment and reduces office wait, says Linkous, noting it also means better follow-up care when a patient needs it.
Its a lot more than just using a cell phone to get information and transmit it remotely, says Linkous It aims to get distance health care using any number of technologies providing any number of services.