Teen 'Tycoons' Show Entrepreneurship Knows No Age Limit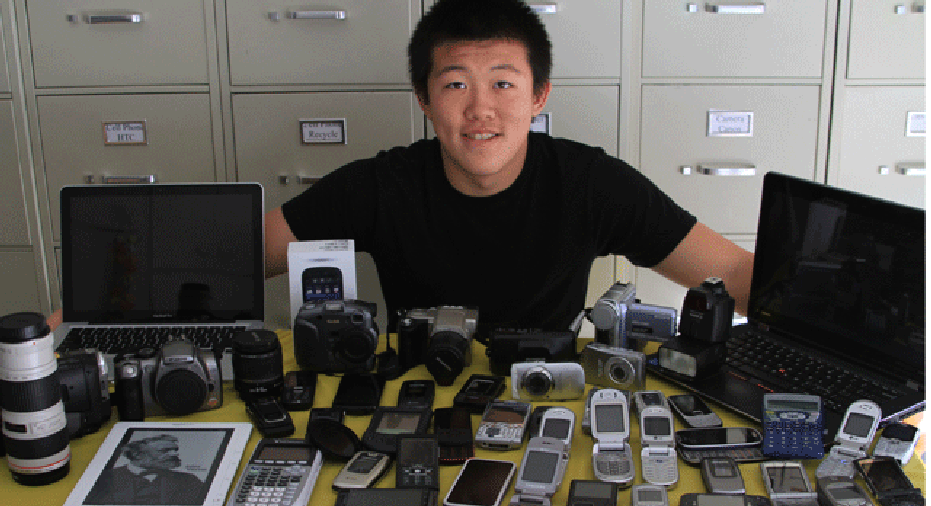 Jason Li, 15, didn't set out to be an entrepreneur. The Los Gatos, Calif.-native said he simply got sick of throwing away his used electronics when updating to new devices and then his "big idea" came to him.
"It's just the society we live in today, I am always using iPods, iPhones, Blackberries, and I thought, 'If we could use these without having the guilt and contributing to waste, it would be the perfect business model,'" Li said.
Inspired by the potential to do good and make some money, Li launched his business, iReTron, in July 2011. He pays users for their old electronics and refurbishes them, and sends them back out into the market.
"Everyone needs electronics, and everyone will upgrade, but not many people will know what to do with their old ones," he said. "Not only do you save money, but you are helping the environment. It's one less phone in the dump—we pay you to go green and reward you to do the right thing."
Last month Li was named VerticalResponse's Next Teen Tycoon, winning $4,000 in seed cash and a trip to New York City to attend the TEDxTeen Conference, the teen version of the TED Nonprofit Conference. The competition picked two other teen-run businesses as winners of its competition based on videos the entrepreneurs submitted on the Web. Li said he found the contest when it came up on his Twitter feed, and decided to enter on a whim.
Janine Popick, CEO of VerticalResponse, said the company set out to find creative young entrepreneurs working to breathe life into their ideas.
"We wanted to help them grow their businesses in an impactful way," Popick said. "I look at how young they are, and I can't believe it."
The competition had the public vote on the more than 40 videos it received from hopeful teen entrepreneurs. Then a panel of judges picked the winners from the top 10.
Sixteen-year-old Jack Uesugi, founder of a1000x, an apparel brand and community of artists, tied for second place in the competition. Uesugi lives on the island of Oahu, Hawaii, and said he founded the business to help artists get their work more exposure.
"The idea came up when I was at an art event, looking at all of these artists I had never known before, and thought it would be really great to put them on silk screen prints," he said. "Its Ecommerce ready, to sell shirts online and ship them out."
Uesugi said right now he is working with more than 15 artists across the country to promote and sell their art, and is also considering some nonprofit partnerships in the future.
Working up the courage to approach older people for investments and partnerships was intimidating at first, Uesegi said.
"It can be difficult because I don't seem credible because I am so young," he said. "The more I did it, the more comfortable I became, and I love seeing the results. Even though you are young, you need to keep pushing because if you have the drive to be successful, it will happen."
StudioVictus, a multimedia company founded by four high school seniors from Destrehan, La., also tied in second place for the competition.
Joshua Stoker, Austin Bergeron and Matt Duhe, all 17, along with Joe Solito, 18, started their business in November 2011, combining their skill sets to offer Web design, photography, presentations and IEO production to customers.
The teens heard about VerticalResponse's competition through their high school. With their $2,000 in seed money, Duhe said they plan to register as an LLC and also buy some additional video and photography equipment.
Stoker said their secret ingredient is determination.
"No matter how hard it seems, or how overwhelming it is, if you put your mind to it really good things will come out of it," he said.
"Also networking [is important] because meeting as many people as possible to get your name out there is the way to get your business going."
Solito echoed that sentiment, telling other young entrepreneurs not to be discouraged by their age or lack of experience.
"If you're going to fail, now is the best time to do it because you are young, and still have a lot of time to learn," he said.
Li's advice for other young entrepreneurs is admittedly cliché, but his experience has proved there is truth behind the old mantra of "never give up."
"It's hard for kids to work on one thing when they don't see any progress at the time, but the most important thing is to keep your eyes on the prize," he said. "There will be a day when you finally succeed."