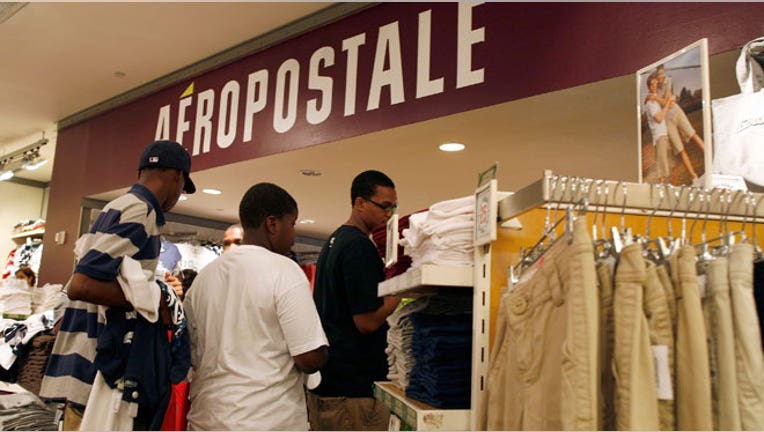 NEW YORK (AP) — Aeropostale (NYSE:ARO) is reinstating a past leader as it struggles with sliding sales.
The New York company said Monday that Julian Geiger, its former CEO, is taking over effective immediately. Thomas Johnson is leaving the board of directors as well as relinquishing the CEO title.
Aeropostale has lost money for six consecutive quarters and predicts another loss for the quarter that ended in early August. It is closing 125 of its mall-based P.S. from Aeropostale stores and cutting some corporate jobs as mall traffic drops and shoppers' tastes change. It has said it plans to focus on online sales, outlet stores and licensing deals.
Aeropostale shares gained 8 percent to $3.51 in aftermarket trading. The stock has dropped 73 percent in the past 12 months.
Geiger was chairman and CEO of Aeropostale Inc. from 1998 to 2010, when he stepped down and was replaced by Johnson. He remained chairman until he left the board in 2012.
But he rejoined Aeropostale's board in late May as part of a deal between Aeropostale and investment firm Sycamore Partners. The arrangement gave Aeropostale $150 million in loans and allowed Sycamore to take a bigger stake in the company. It is currently Aeropostale's fourth-largest shareholder.
For the fiscal second quarter, Aeropostale said it expects to report an adjusted loss of 42 to 45 cents per share, better than the loss of 55 to 61 cents per share it previously expected. It said revenue fell 13 percent to $396.2 million.
Analysts expected Aeropostale to report a loss of 58 cents per share and $398 million in revenue.
The company will report full results on Thursday.