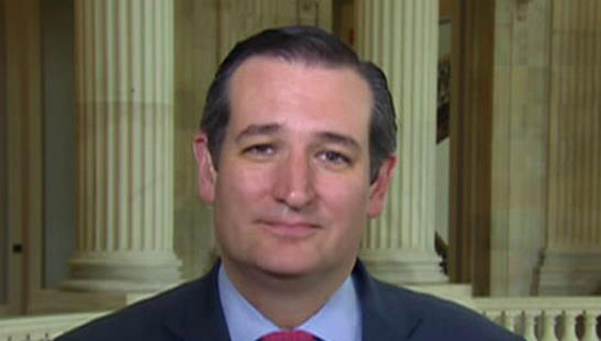 Senator Ted Cruz, (R-Texas), a GOP presidential hopeful, told Trish Regan on FOX Business Network's Intelligence Report he believes "illegal immigration continues to be an enormous problem."
Cruz pointed out that Texas has roughly 1,200 miles of border with Mexico, and "we deal with illegal immigration every day, with the crime that flows from it."
Cruz added: "And unfortunately it's exacerbated, number one, by cities like San Francisco that are sanctuary cities, that give blessings to criminal aliens. But, number two, we deal with the problem that the Obama administration consistently refuses to enforce the laws."
On July 1 an illegal immigrant shot a woman to death on a busy pier in San Francisco and the gunman had reportedly been deported to Mexico five times.
Cruz believes there is a persistent pattern with the immigration issue.
"We see cities, a lot of cities across the country, sometimes with the blessings of their governors that serve as havens for those who are here illegally," he said.
Cruz also points out that morale is low among Border Patrol agents in Texas and other local law enforcement because, according to Cruz, the Obama administration tells them "not to enforce the law."
Cruz noted that he has joined with his colleague Senator Tom Cotton in legislation that would "bar any federal funds from going to a city that is trying to define federal immigration laws."
Donald Trump, another presidential hopeful, has been in hot water lately for some of his comments about illegal immigrants.
When asked about his GOP presidential competitor, Cruz said he is "proud to stand with Donald Trump. I like him and respect him."
Cruz said he believes other Republican 2016 candidates are attacking Trump because they haven't been speaking out on the need to secure the border.
"Many of those 2016 candidates have been vocal advocates of amnesty, which only increases illegal immigration. I think we need to stand with the working men and women.  I think we need to stand with legal immigrants," stated Cruz.
"I'm the son of an immigrant who came legally from Cuba. That's the way our system's supposed to work."