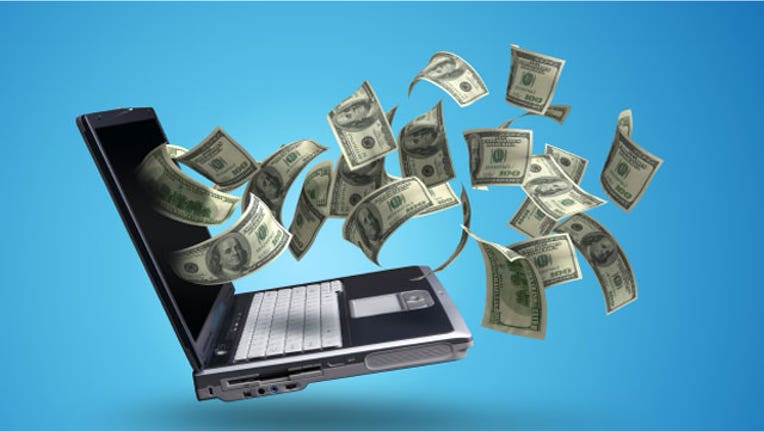 Stop procrastinating. Your business can't afford to ignore affordable, Web-based technologies that fuel growth and customer loyalty.
There's no time like the present to start planning your technology needs for the next 12 to 18 months. After a protracted recession, many businesses are planning for growth again. What are your business goals and customer needs this year? Do you have the right tools to support them?
When researching tech purchases, you may assume your business can't afford or manage quality solutions. "It's very overwhelming. The small business is often getting a lot of advice, and then they get turned off when they see the details," says Laurie McCabe, a partner with The SMB Group, a market research and consulting firm.
Yet McCabe and other experts say small companies can attain top solutions within their budgets, thanks to "cloud" providers offering technology over the Web. These solutions eliminate the need to manage technology in-house and are affordable because they're shared among a large user base.
"These days, because of the cloud, a business can get by with very little [investment]," says Deepinder Sahni, a senior vice president with AMI-Partners, based in New York. He adds that for companies wanting to purchase versus rent technology, it's getting cheaper and cheaper to do so. "For instance, a T1 connection used to be several thousand dollars, and now you can get one for a few hundred dollars."
Deciding where to invest
Wondering where to focus your spending? According to 2010 research by The SMB Group, small businesses struggle with the following technology challenges: getting better business insights from existing data, determining how different solutions can help the business, implementing new solutions and upgrades, and integrating social media with their website and other marketing tools.
Next steps may depend upon your systems environment. For instance, are you a Windows shop? If so, consider switching from Windows XP to Windows 7, which has won accolades for its security improvements and usability. And that's not all. "Companies will need to consider, 'Do I want to stay in the Windows-centric world or look at Web-based alternatives for apps?'" McCabe says.
Take a look at some of the leading technologies that can help small companies get ahead without breaking the bank:
1. The world of Web apps
Increasingly, companies are going online to handle basic workplace productivity tasks. "Very small companies are using hosted e-mail for free or nominal fees," Sahni remarks. Cloud-based accounting solutions and customer relationship management, or CRM, are next in popularity, he says, and some of those are also free.
However, with a healthy percentage of companies still committed to Microsoft Office and customized industry software, Sahni predicts a mixed environment of cloud and "on-premise" software for the next several years. Web apps simply give small businesses the flexibility to save money and time where they don't need to control the technology in-house.
2. Social media: Bringing method to madness
Most savvy small businesses understand how social media can help them reach a potentially massive audience. Unfortunately, few have a dedicated individual to manage the company's social media strategy. Luckily, social media management tools can make this easier.
McCabe recommends small-business-friendly tools such as Batchbook "social CRM," which integrates contact, sales and social media feeds. The tool shows the social networking activity of your contacts and allows you to search across the Web for mentions of your company or product.
She also likes HubSpot, which in one dashboard links to conversations across the Web related to your keywords, and Marchex Reputation Management, which compiles content from thousands of online sources and analyzes what people are saying about you and your competitors. Other free tools allow you to post simultaneously to multiple social media sites and to schedule updates in advance.
3. Business intelligence tools — not just for big budgets
The phrase "business intelligence" used to connote expensive, several-month projects suitable only for large companies — not anymore. Now it's about helping businesses of all sizes get quick access to data.
For instance, "If you're using Intuit," says Sahni, "there's a mobile app you can download to get key metrics on your phone." If you need more complex analysis on a regular basis, look into cloud-based solutions that streamline the process. For a monthly service fee, you can have a vendor integrate your data and deliver reports on a secure website for employers to access from anywhere.
Some solutions feature role-based data and multi-view analysis, which can be helpful if your business sells many products across different markets. Small-business-friendly solutions, according to McCabe, include Birst, Easy Insight, PivotLink and Zoho Reports.
Finally, don't underestimate the complexity of technology, even if you only have a few employees. "Small businesses sometimes think that doing things on their own will be cheaper," McCabe says.
But you can buy services from a local or remote provider for less than $1,000 a month. A provider can handle all the maintenance, upgrades and troubleshooting, giving you more time to focus on your business.