Tech Titans Converge on Vegas for CES 2013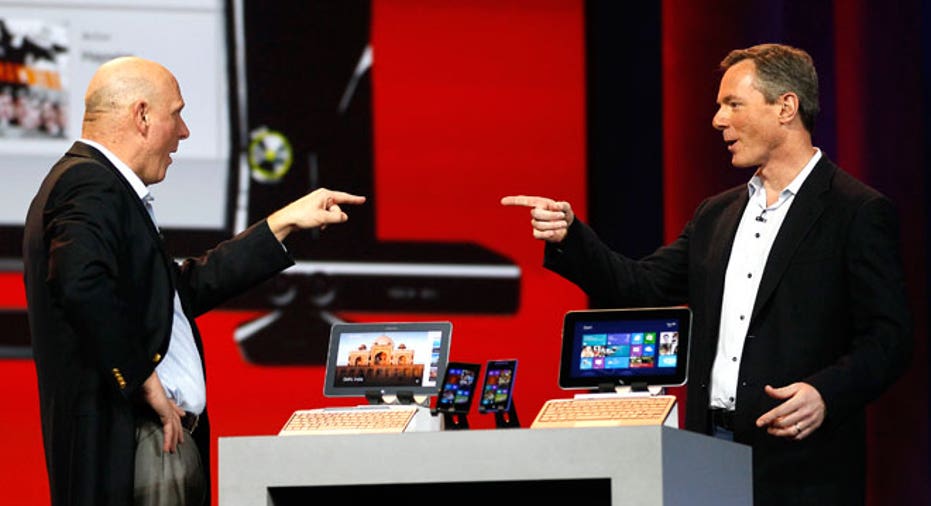 After weeks of watching political wrangling in Washington, all eyes shift west this week for the annual Consumer Electronics Show in Las Vegas. Consumers and investors alike await announcements from some of the biggest names in business, tech, entertainment, government, automotive and consumer products at what show organizers are boasting is the largest annual trade show in U.S. history.
This year had some questioning the relevance of the tech trade show, citing the absence of influential names such as Apple (NASDAQ:AAPL), Google (NASDAQ:GOOG) and Amazon (NASDAQ:AMZN), which opted not to exhibit in favor of hosting their own, independent product presentations. Microsoft (NASDAQ:MSFT) announced last year that it would not have a formal presence at the show.
But CES, which officially opens Tuesday and runs until Friday, is jam-packed with product-unveils involving celebrities and titans of the technology industry. Recording artist Adam Levine's band Maroon 5 played during Qualcomm (NASDAQ:QCOM) chief executive Paul Jacob's show-opening keynote on Monday night, NFL commissioner Roger Goodell will speak during Verizon Communications (NYSE:VZ) chairman Lowell McAdam's keynote, and former President Bill Clinton will speak at Samsung's keynote.
This year, show organizers boast the trade show features a record area of exhibit space, with a show floor of 1.87 million net square feet and 3,000 exhibitors. Analysts attending "CES Unveiled," the show's kickoff event, said they feel the show is as influential as over.
"It's tough to say this conference is any less important," said Paul Teich an analyst from Austin, Texas-based Moor Insights & Strategy. "This is about the things people do; there's a lot of intelligence here."
Kevin Krewell, a senior analyst with the Linley Group focused on semiconductors, agrees.
"This is a trade show first and foremost, so what's really important is that you have a lot of small companies who are here trying to find their break, and you can't argue the relevance of that."
While the show is known for its propensity to wow attendees with the latest whiz-bang devices, Stephen Baker, a consumer technology analyst with NPD Group, said it's about more than the headline-grabbing gadgets.
"The value of this show isn't the latest and greatest most fabulous thing, it's how do I make my devices do more for me and integrate them more seamlessly into my life," said Brown.
Brown said he's seeing a lot of products that make it easier to access entertainment, work and personal documents from home and on mobile devices. He thinks this year's show is bound to be as vital to the industry as ever.
"You get a group of people together to talk about how to improve what people do every day of their lives ... what's more important than that?" Brown said.  "Say what you want, but 150,000 people wouldn't trek out into the middle of the desert for nothing."