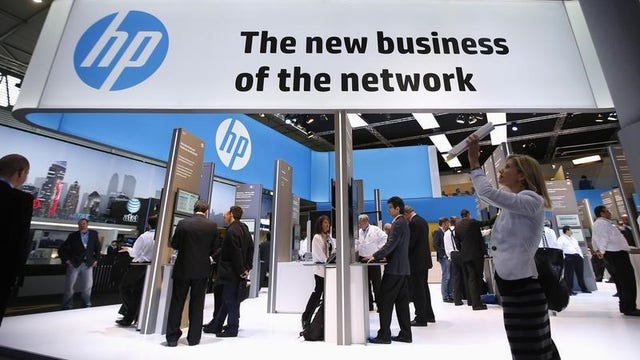 H-P announced it is splitting itself up, and Tesla unveiled a ramped-up, dual motor Model S -- this is your tech rewind of the week.
Another week, another break up -- most notably, this week, Hewlett-Packard (NYSE:HPQ) announced plans to split into two publicly traded companies, with one focused on consumer technology, the other on computing. Analysts cheered the move saying it could restore the PC-maker's sense of competitiveness and renew its push into mobile. Still, the stock was down about 4% for the week.
Well they say three makes a trend, and Amazon (NASDAQ:AMZN) has stepped up to the plate to keep the online-to-brick-and-mortar trend going. The Wall Street Journal reported the e-commerce giant plans to open a physical location in time for holiday shopping. Though it's been reported the store will open in Midtown Manhattan, an Amazon spokesperson told FOXBusiness.com the company "hasn't announced a location." Online beauty tastemaker Birchbox, men's online apparel company Bonobos and socially conscious eyewear brand Warby Parker already made the move from online to physical store.
A week after Tesla's (NASDAQ:TSLA) Elon Musk teased a new product called the "D," and as news leaked about what Tesla D could possible stand for, the electric carmaker's CEO revealed at a Los Angeles event that "D" stands for dual-motor. Musk unveiled a high-performance, dual-motor Model S with all-wheel-drive that can go from zero to 60 in 3.2 seconds. Tesla fans hoping for a driverless-car will have to wait, but the ramped-up car does have automatic parking capabilities. However excited Musk was about the Model S, traders apparently felt underwhelmed as Tesla stock plunged during midday trade Friday.
The FCC ordered AT&T (NYSE:T) pay $105 million to settle allegations it added millions in unauthorized third-party charges to subscribers' wireless bills. The deal with the telecom giant is the largest enforced action in FCC history. But the government wasn't the only one swinging this week. Twitter (NYSE:TWTR) tweeted plans to sue the Department of Justice over the right to reveal surveillance requests. The social media titan follows Google (NASDAQ:GOOGL), Microsoft (NASDAQ:MSFT) and other industry leaders in taking the fight for #transparency to court.
As Apple Watch (NASDAQ:AAPL) makes its editorial debut in the pages of Vogue China, the software behemoth sent out another event invite for Oct. 16, where it's rumored to take the wraps off a larger screen iPad. Days after the news, billionaire investor Carl Icahn sent Apple a letter of his own urging the Cupertino, Calif.-based company to accelerate its share repurchase program, lamenting he thinks the tech company is undervalued in the market. Apple responded saying it appreciated his feedback, but wouldn't be making any decisions based solely on one stakeholder's views (albeit a major one: Icahn owns 53 million AAPL shares).
And after a surprise bankruptcy filing on Monday, Apple supplier GT Advanced Technologies (NADSAQ:GTAT) has asked a U.S. court to keep sealed some paperwork pertaining to the filing. GT Advanced has disclosed little information regarding the bankruptcy decision, but Apple said in a statement in regards to the news that it is focused on preserving jobs at the GT-operated sapphire plant in Arizona.
Apple shares were up 2.32% for the week.