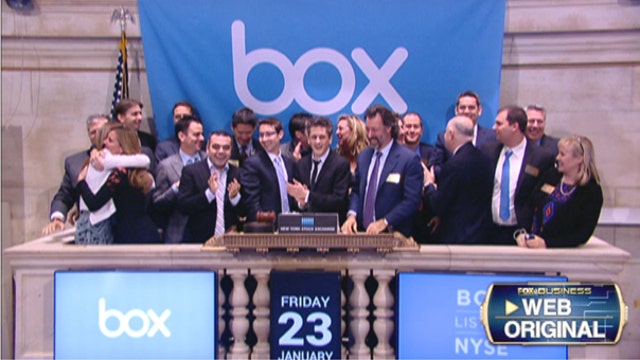 Continue Reading Below
Advertisement
Netflix (NASDAQ:NFLX) shares popped 15% on Tuesday
IBM (NYSE:IBM) revealed a miss on revenue
Meanwhile, eBay (NASDAQ:EBAY) posted lukewarm earnings with adjusted fourth-quarter profits per share of 90 cents, besting estimates by a penny. Revenues of $4.9 billion were in-line with expectations. But the e-commerce giant also said it plans to slash 2,400 jobs as it prepares to spinoff PayPal later this year.
The layoffs didn't end there: American Express (NYSE:AXP) said it would cut 4,000 jobs, citing restructuring plans
To help boost Internet access, Google and Fidelity invested $1 billion in space startup Space-X
In his sixth State of the Union address on Tuesday, President Obama urged Congress to pass tougher cyber security legislation
In his message to Congress, he said if the U.S. didn't act fast to pass stricter penalties, it had the potential to cripple not just the nation but also the economy. Obama indirectly grazed the topic of net neutrality, saying he "intend[s] to protect a free and open Internet, extend its reach to every classroom, and every community" so that future innovators have an effective platform and fast network from which to work off of.
The president showed his hip side, giving (Facbook-owned (NASDAQ:FB)) Instagram a shout out when he asked astronaut Scott Kelly to document his upcoming year-long mission on the photo service. Space selfie, anyone?