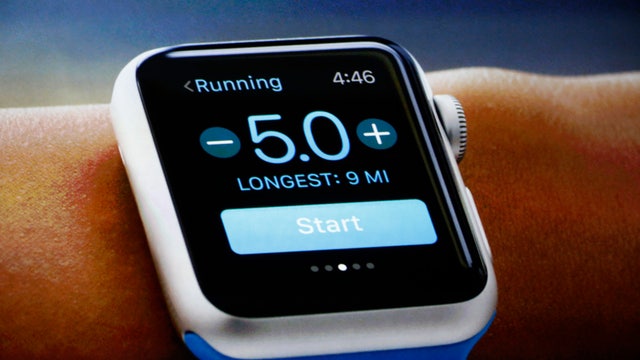 Christmas came in April for Apple fans and cord-cutters alike, with the Apple Watch and HBONow both launching -- this is your tech rewind of the week.
The countdown is over for Apple (NASDAQ:AAPL) fans: Stores opened their doors Friday morning for shoppers eager to pre-order their Apple Watches and receive in-store demonstrations of the swanky new gadget. As the first new major product category since the iPad five years ago, investors will be watching to see if the smartwatch catches on. Shares of the soft- and hardware giant were mostly flat in early trade Friday.
It's a revolving door at Zynga (NASDAQ:ZNGA) as Founder and Chairman Mark Pincus reclaims the CEO post after two years out of the C-Suite. Investors, however, didn't take the news so well -- shares of the troubled mobile-gaming company fell almost 10% immediately following the news Wednesday. Pincus replaces Don Mattrick, who had been at the helm for less than two years.
The FCC slapped AT&T (NYSE:T) with a $25 million fine midweek over a consumer data breach at call centers in Mexico, Colombia and the Philippines. The breach resulted in the release of sensitive information for approximately 280,000 U.S. users.
Meanwhile, takeover talks between Intel (NASDAQ:INTC) and Altera (NASDAQ:ALTR) have reportedly fizzled. A month ago Intel was reported to have been discussing a possible $10 billion purchase of the smaller chip-maker. Intel stock was trading slightly higher early Friday; Altera shares were mostly flat.
HBO viewers have a lot to look forward to: Just in time for the season five premier of "Game of Thrones," HBO debuted its new HBONow streaming service, available exclusively to Apple and Cablevision (NYSE:CVC) customers. Time Warner Inc.-owned (NYSE:TWX) HBO also announced the that second season of the hit gritty crime series "True Detective" will come back on June 21.
And earlier this week, a new social network for credit, Vouch, officially launched. Led by a team of PayPal alumni and former banking executives, Vouch helps borrowers build credit by allowing their friends, family and other trusted connections to vouch for them. Their goal is to disrupt the lending system, while helping consumers improve their credit and secure loans at lower rates. The California-based company is backed by IDG Ventures USA, First Round Capital, Greylock and AngelList.