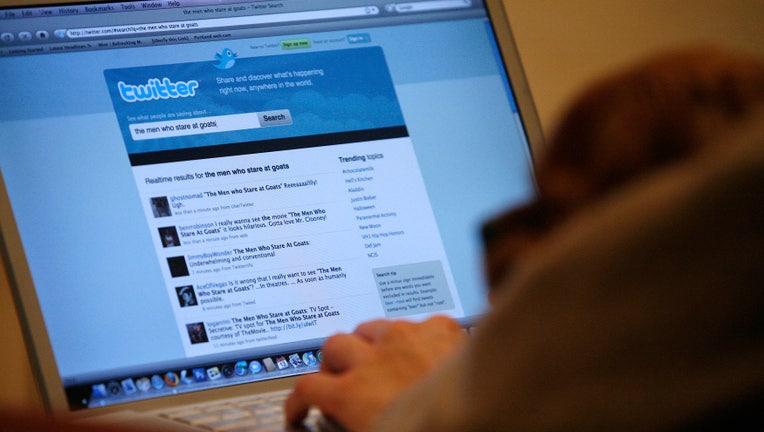 Well, some major stuff happened in the tech world this week, I realize, including Steve Jobs giving up the top CEO spot from Apple.  which felt almost as big of a jolt to the tech world as the earthquake did to the East coast this week! But with Hurricane Irene on the way and up to 80 million people impacted, this weeks Tech Connect is focused on keeping you safe, connected and entertained if you find yourself under the rains of Irene.
Keep up with the latest in technology news and trends on the FBN Tech Facebook page.
All of my suggestions (except for my ideas on being entertained in the dark) require a powered-up phone or computer and an Internet connection, of course. If youre without both, well, time to get creative. Sometimes technology cant do all the work for you. Think back to 1990 (if you were born before then) and imagine what you would have done in this situation back then. We cant let our brains get soft here!
Friend Facebooks Global Disaster Page
Facebook addicts can keep connected with friends' safety and state updates and get the latest from government agencies through a page created by Facebook. Designed to be a hub for preparedness, response and relief information, the Global Disaster Relief page of Facebook has updates from FEMA, NOAA and other 4-letter-acryonymed organizations. In fact, the Virginia Department of Emergency Management used Facebook to promote a mandatory evacuation of the Virginia Beach area ahead of Hurricane Irene. Friend it now!
Tweeting through Irene who to add to your feed
I know I will be glued to Twitter to learn about and see how friends are reacting to the blows of Irene and keeping themselves busy and entertained. Here is a list of people to add to your Twitter feed to keep up to date on whats going on around the country:
- The Federal Emergency Management Agency is on twitter and has great tweets on live updates, news headlines and can be a way to contact help if you cant get to a phone. You should always try to reach help in multiple ways, however. Find it here. - Want to know the minute-by-minute technical facts about Hurricane Irene like wind strength and water levels? Follow NOAA here. - The Red Cross is constantly tweeting evacuation orders and locations of emergency crews for food, shelter and help. Access the national site here.  - Even the President of the United States wont be able to help you if youre street is flooding, but if you're interested in the White Houses response, find out what President Obama has to say here.  - It is also a good idea to follow reliable national news, weather sources and local news outlets. Heres a link to the FOX News twitter feed.  - And if youre bored, dont forget you can always tweet me to tell me what youre up to and hear what Im doing, though I cant promise it will be interesting in between the TV-watching and preschool applications I hope to get through this weekend.
A few apps and websites to get you through tooSafe and Well from the Red Cross Bookmark this site now! This is a website and iPhone app that can help you locate loved ones and help loved ones find you if you get displaced from your home. It is like a virtual bulletin board.
CPR techniques and more Also related, an Android App from the Red Cross to help guide you through CPR and life-saving techniques.
The American Heart Association has one for the iPhone here to help you through CPR, burns, seizures and more.
When a good ole fashioned radio isnt available Listen to live audio from over 2,900 police and fire scanners, weather radios and more via these apps for Android http://www.appbrain.com/app/scanner-radio/com.scannerradio and the iPhone http://itunes.apple.com/us/app/5-0-radio-police-scanner-lite/id356336433?mt=8 and http://itunes.apple.com/us/app/police-scanner/id353242187?mt=8 Want to stalk Irene minute by minute? Theres a free app for that!
NOAA has also created a website just for Irene (lucky gal) for you to track her online
For the lazy make your cell phone into a flashlight.
Stuck with power? Power up your imagination!
With all of these apps and tools, we can all be better informed and safer in case of an emergency. But if the power goes out, we will have to fend for ourselves and go back to basics. Im not the safety expert here, so I wont go on a tirade about stocking up on water, flashlights and all the other things you need. But if you find yourself without electricity, use the time to do things you would never do when tethered to the world otherwise. It could be a real fun, bonding experience for you, your family and friends! A few daytime ideas:
- Read a book yes, they actually still do exists and it doesnt require a battery. You probably have one lying around you were meaning to get to in 2008. Crack it open! - Pull out a board game. Fight over who play with the shoe or the hat piece in that Monopoly game. Was Professor Plum in the Conservatory with the Candlestick or some other crazy combo? Pull out a deck of cards. Go old school and have some fun! - Get to talking! Nothing gets my family cracking up more than talking about old family vacations, childhood stories, my dads wacky inventions (a solar rice cooker is the latest) and rekindling stories from the 1980s that we had almost forgotten. Chat up your family, talk about your next vacation or the food you most wish you consumed at that moment in time if you could be anywhere in the world. Disconnect and reconnect with people - A few more ideas to stay entertained without power here. If your TV works, tune into FOX Business from 2-3pm ET every weekday as Shibani Joshi covers the hottest stories in tech and business. Email her here.