TD CEO Clark to Retire in Late 2014; Masrani to Succeed Him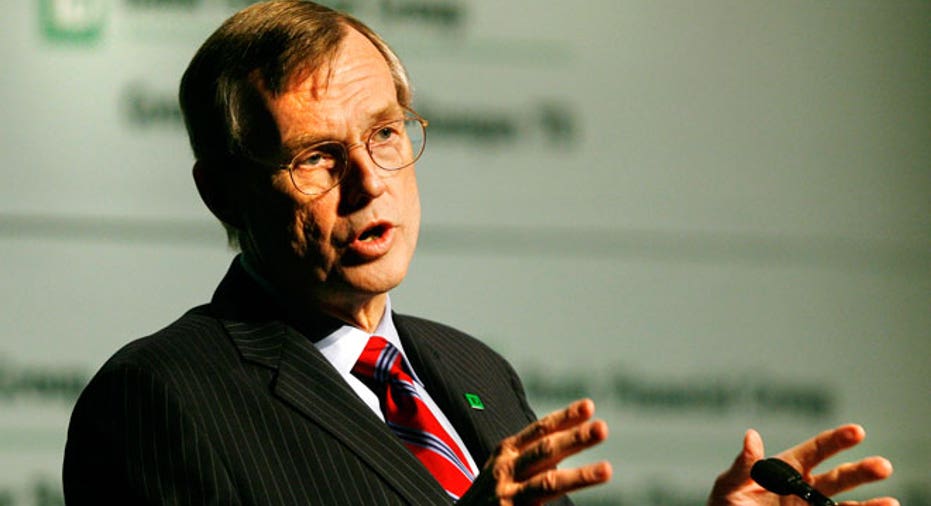 Toronto-Dominion Bank (NYSE:TD), more commonly known as TD Bank, said Wednesday that CEO Ed Clark will retire in late 2014 after 12 years on the job.
Clark, 67, will be replaced by Bharat Masrani, currently the group head of TD's personal and commercial banking group.
Masrani, 56, will become chief operating officer on July 1, 2013, in preparation of the promotion, then will officially take the reins as CEO on Nov. 1, 2014, leading TD's 85,000 employees.
The current chief will remain a director until TD's 2015 annual meeting.
"Ed's stellar leadership has driven unprecedented growth and success at TD … and we salute him for building an award-winning North American customer brand and creating an extraordinary and inclusive place to work," said Brian Levitt, chairman of TD's board of directors.
The board, he added, is confident that Masrani's leadership and experience, as well as his proven track record and performance at TD Bank, will further drive the Toronto bank's momentum.
Masrani began his career in financial services with TD as a commercial lending trainee in 1987. Since then, he has held leadership positions throughout the company including CEO of TD Waterhouse Investor Services in Europe and head of corporate banking in Canada.
TD said Mike Pedersen, currently group head of wealth management, insurance and corporate shared services will succeed Masrani as head of U.S. banking operations in July.