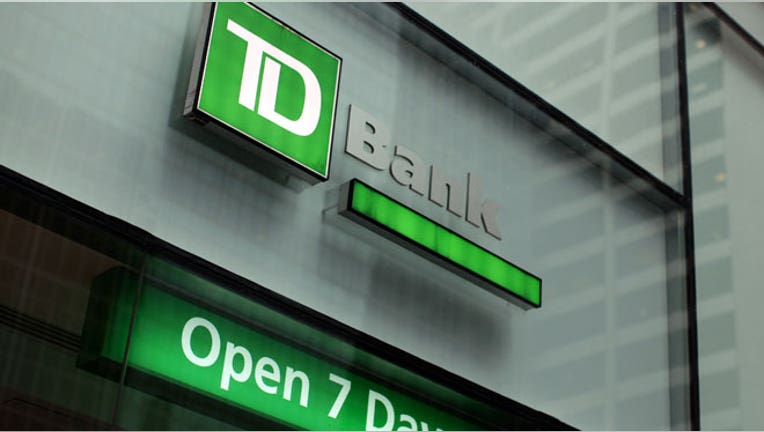 Canada's Toronto-Dominion Bank (NYSE:TD) posted weaker-than-expected fiscal fourth-quarter profits on Thursday and also announced plans to enact a two-for-one stock split to make its shares more accessible to retail investors.
Shares of the No. 2 Canadian bank ticked lower following the earnings miss.
TD said it earned C$1.62 billion, or C$1.68 a share, last quarter, compared with C$1.60 billion, or C$1.66, a year earlier.
Excluding one-time items, the bank earned C$1.90 a share, trailing forecasts for C$1.99. Revenue rose 6.4% to C$7 billion.
"These results demonstrate the strength of our business fundamentals, even in a challenging operating environment," TD CEO Ed Clark said in a statement.
TD said its Canadian personal and commercial banking division grew adjusted profits 14% to C$948 million thanks to loan and deposit volume growth and improved credit performance. Wealth and insurance net income soared 38% to C$405 million.
In the U.S., TD's personal and commercial banking unit generated a 7% increase in adjusted profits to $384 million. The bank cited loan and deposit volume growth along with its acquisition of Target's (NYSE:TGT) U.S. credit card portfolio.
TD also announced plans for a stock dividend of one common share per each issued and outstanding common stock, which is effectively a two-for-one stock split. The bank said shareholders of record as of January 23 are entitled to receive the stock dividend on January 31.
Clark said the move reflects the "substantial appreciation" of TD's share price over the past 10 years and is aimed at ensuring "the accessibility of our stock to retail investors." TD noted its shares have rallied 170% since the last stock dividend in 1999.
At the same time, TD increased its quarterly cash dividend by a penny a share.
Shares of the Toronto-based lender fell 1.56% to $88.24 on Thursday morning. They had been up about 6% on the year as of Wednesday's close.