Taylor Swift's 'Reputation' debuts to strong sales, mixed reviews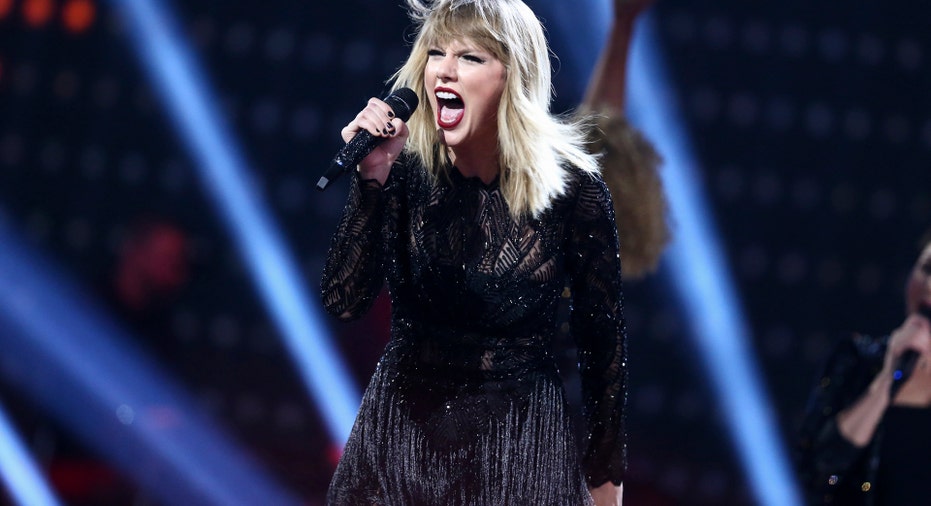 Taylor Swift's revenge-tinged new album "Reputation" soared to the top of the iTunes charts on its first day of release on Friday, earning mixed reviews from music critics while fans devoured the lyrics for clues about her latest targets.
"Reputation," Swift's first studio album in three years, marks another transformation in image for the country-turned-pop star. It was not made available to music streaming services, in line with the singer's previous releases.
Swift, 27, is known for using her love life for inspiration without ever directly naming names.
In "Reputation," fans and music writers saw hints of her ex-boyfriends Calvin Harris and British actor Tom Hiddleston as possible subjects in the tracks "I Did Something Bad" and "Dancing with Our Hands Tied."
The singer's current love, British actor Joe Alwyn, was widely seen as the inspiration for some of the more romantic tracks like "Gorgeous" and "Delicate."
Swift's long-running feud with rapper Kanye West surfaces again in the track "This Is Why We Can't Have Nice Things."
"There I was giving you a second chance, But then you stabbed my back while shaking my hand," she sings.
The 15-track album's mix of hip-hop, dance and just one acoustic ballad projects a tougher, more vindictive image of the singer who made her name 10 years ago with yearning songs about first love and being an outsider.
Swift declared that her old self was dead in "Look What You Made Me Do," released in August as the first single from the "Reputation" album. It had the biggest YouTube debut in history with more than 43 million views in the first 24 hours.
In a review headlined "Taylor Swift is no longer America's sweetheart", Entertainment Weekly's Leah Greenblatt called "Reputation" an "oddly bifurcated creation, half obsessed with grim score settling and celebrity damage, half infatuated with a lover who takes her away from all that."
USA Today's Maeve McDermott said the album was a "fully formed look at a singer in love, and in control," while Jon Caramanica at the New York Times called it "bombastic, unexpected and sneakily potent." (Reporting by Jill Serjeant; Editing by Tom Brown)