Taylor Swift announces 'Reputation' album after court victory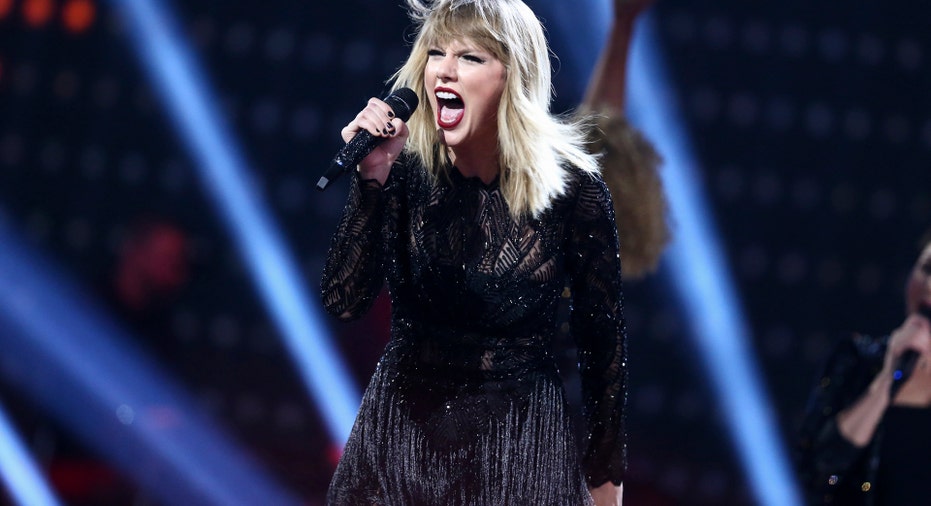 LOS ANGELES (Reuters) - Taylor Swift announced a new album titled "Reputation" on Wednesday, just over a week after scoring a court victory at a high-profile groping trial in Colorado.
The singer made the announcement in a series of Instagram images, including a possible album cover featuring a black and white illustration of Swift with newspaper-style headlines overlapping part of her face.
The album will be released Nov. 10, and the first single will debut on Thursday.
Swift, 27, ended a six-month absence from the spotlight to deliver unflinching testimony against a radio DJ in a Denver court earlier this month.
She was awarded the symbolic $1 in damages that she had sought after a federal jury in Denver found the DJ had grabbed her bottom while posing for a photo with her in 2013.
The singer, one of the most followed people on social media, followed her court victory by deleting posts from Instagram, Twitter and removing her avatar from her Facebook page, sending fans into a frenzy speculating about whether Swift had been hacked or was preparing to launch new music or reinvent herself.
"Reputation" will come three years after Swift's 2014 best-selling album "1989," which spawned hits such as "Shake It Off" and "Bad Blood."
Swift, who broke out at the age of 16 with her debut album and has become one of pop music's best-selling solo artists, carved a career writing songs that delve into her own experiences of love, friendship and growing up in the public eye.
Her lyrics are often scrutinized by eager fans for references to former flames or friends such as her relationships with singers such as John Mayer and Harry Styles and feud with fellow pop star Katy Perry.
"Reputation" may focus on the singer's struggle with media scrutiny of her private life, which she has spoken about in previous interviews.
Swift largely dropped out of public view earlier this year after a highly publicized breakup from British DJ Calvin Harris, a short-lived 2016 summer fling with British actor Tom Hiddleston and feuds with Perry, Kim Kardashian and Kanye West.
(Reporting by Piya Sinha-Roy; Editing by Chris Reese and Cynthia Osterman)