Taxman Coming for Super Bowl Champion Broncos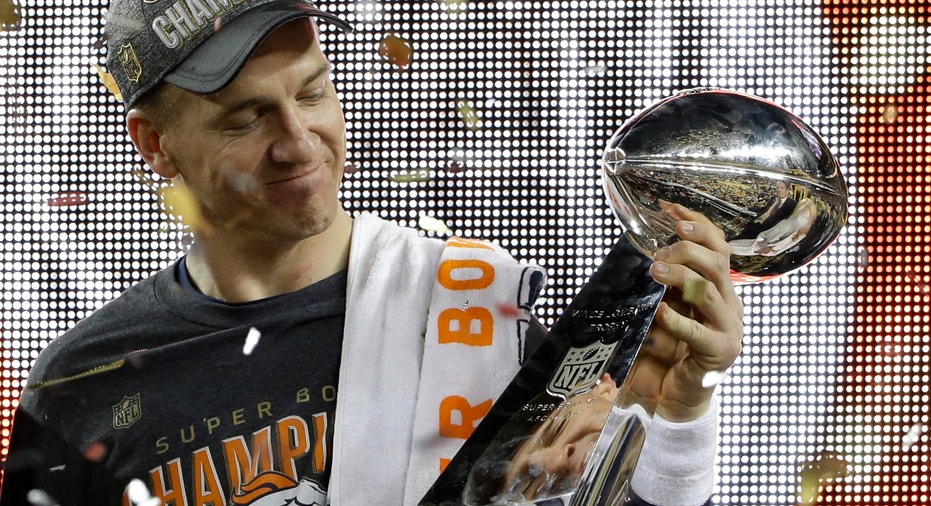 The Denver Broncos and Carolina Panthers will be getting a visit from California's taxman after the Super Bowl 50.
Though it's unlikely to dampen the mood for the winning Broncos, Super Bowl 50 earnings are subject to California tax rates that are higher than any other state in the nation. It's known as a "Jock Tax," and it applies not only to athletes but coaches, referees, broadcasters and team employees.
California will apply its top income tax rate of 13.3% to most members of the Broncos and Panthers. The NFL will cut checks of $102,000 for each Broncos player as an award for Denver's 24-10 win. The Panthers will receive $51,000 apiece for making it to Super Bowl 50.
Players owe California a share of their income for the entire calendar year, too. Based on the amount of time an athlete played and practiced inside the state's borders, California will calculate how much of a player's annual income was earned during the visit. Taxes are then taken out of those earnings. In addition to the Super Bowl, Carolina and Denver each have two games in California on their schedules for the 2016 season. Exact dates will be announced in the spring.
California will get a windfall from Panthers quarterback Cam Newton, currently the highest-paid player for Carolina. Newton's salary for the 2016 season will be $19.5 million, which includes $6.5 million from a deferred signing bonus.
Peyton Manning's tax bill in California depends on whether the 39-year-old Broncos quarterback chooses to retire after his Super Bowl victory. If this is the end of his NFL career, Manning would pay California taxes on his Super Bowl-week earnings alone.
Manning will receive a $2 million bonus for winning Super Bowl 50, in addition to a $2 million incentive for reaching the big game. With the two bonuses, Manning recouped a $4 million pay cut that he accepted to return to Denver for the 2015 season. Manning had agreed to a reworked $15 million base salary. Should he continue playing, Manning remains under contract for next season, and his salary would return to $19 million.
After the Super Bowl, Manning has made nearly $249 million in career earnings, making him the highest-paid player in the history of the NFL. According to Spotrac, number two on the list is his brother, New York Giants quarterback Eli Manning, who has made $188 million.
Peyton, who won his first Super Bowl in 2007 with the Indianapolis Colts, is familiar with the tax burden that comes with playing in the final game of the season. In 2014, Super Bowl XLVIII between the Broncos and Seattle Seahawks was played at MetLife Stadium in New Jersey, which has the third-highest tax rate (8.97%) among states with professional football franchises.
Super Bowl 50 was the first Super Bowl in California since 2003, when San Diego hosted the NFL championship. The Broncos and Panthers faced off at Levi's Stadium in Santa Clara, Calif., the home of the San Francisco 49ers.
Next year will offer some tax relief to the two conference champions. NRG Stadium in Houston will host Super Bowl LI, and there's no state income tax in Texas.