Tax Season Lifts H&R Block Earnings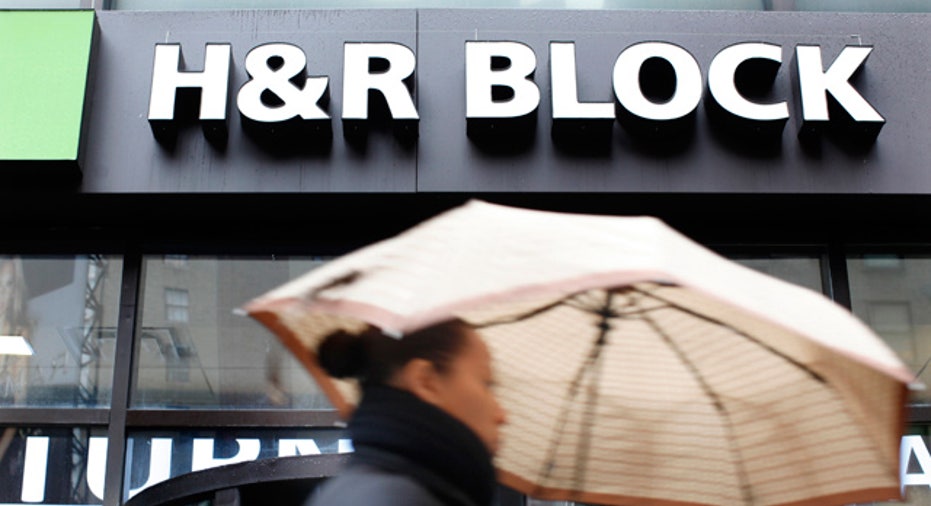 H&R Block (NYSE:HRB) said Wednesday its fourth-quarter earnings climbed 37%, as a later start to tax season boosted revenue.
The tax preparer booked a profit of $910 million, or $3.29 a share, compared to $664.3 million, or $2.42 a share, in the year-ago period. Earnings from continuing operations checked in at $3.36 a share, up from $2.51.
Revenue improved 16% to $2.56 billion, beating Wall Street's estimates of $2.49 billion. Analysts also expected a narrower profit of $3.23 a share.
H&R Block has increased its focus on tax preparation by selling its brokerage and mortgage businesses. The Kansas City-based company also plans to sell its bank to a unit of BofI Holding.
For the period ended April 30, H&R Block benefited from about $277 million in tax return revenue that was shifted to the fourth quarter because the federal government delayed the opening of its e-file system.
Returns prepared by and through H&R Block during the entire fiscal year were down 2.6% to 24.2 million. The company cited its decision to discontinue a promotion in most markets.
Shares rallied 4.2% to $32.03 in recent trading.