Tax Deal Squeezes Potential Home Buyers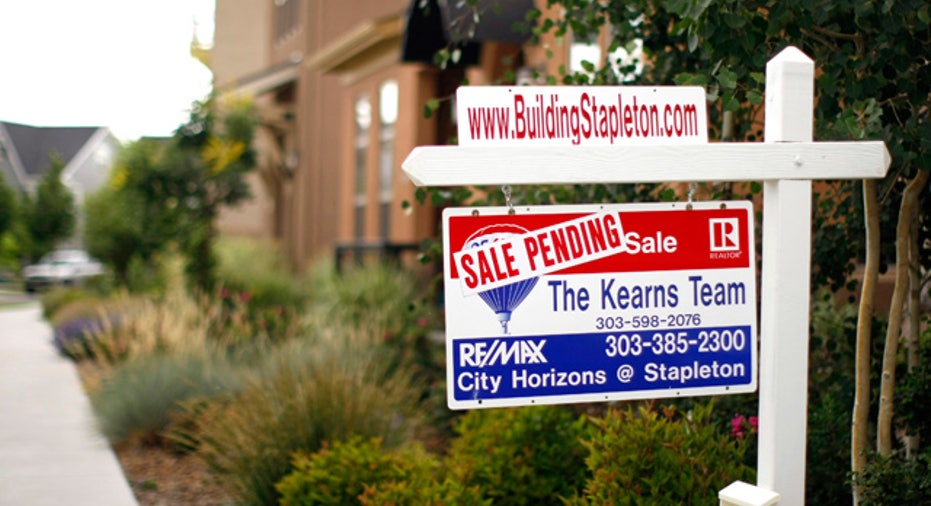 For Kathryn Confer, refinancing the mortgage on her home in Erie, Pennsylvania, became a race against time -- first because she was drowning under a 10.5% interest rate and then because of the U.S. Congress.
Confer wanted to avoid the unintended consequences of the political compromise struck by President Barack Obama and congressional Republicans to extend lower tax rates to all Americans, including high earners.
Yields in the U.S. Treasury bond market spiked Wednesday as investors worried the deal would inflate further the ballooning U.S. deficit, pushing mortgage rates upward just as the U.S. housing market was showing some signs of recovery.
Confer, 57 and coming off a divorce, closed on her refinanced mortgage last week at 4.5%, which she said was just in time.
"I was panicking. I was scared to death. ... I knew they (rates) were going up. They had to be going up because of everything that was going on in Congress," Confer said.
The U.S. housing market -- reeling from the economy's worst downturn since the 1930s -- is struggling to recover despite government stimulus that has included tax credits and foreclosure prevention programs, on top of super low interest rates engineered by the Federal Reserve.
As these programs sputter and mortgages become less affordable, analysts expect housing could dampen economic growth through 2011.
The average 30-year fixed mortgage rate has climbed nearly a half-percentage point since early October to 4.66% last week, the Mortgage Bankers Association said Wednesday.
The MBA said its refinancing index last week plunged to its lowest level since June 4, and the impact doesn't include the bond market's rout that has sent the influential 10-year U.S. Treasury note's yield soaring by a quarter percentage point since Friday, Dec. 3.
"A half a percentage rate on a loan is going to kill your average working person," said Confer, who assembles hydraulic valves for John Deere and Caterpillar construction equipment.
A Trillion-Dollar Shutout
The rate increase has effectively closed the door on $1 trillion in loans, and another quarter point would add another $600 billion to that number, said Scott Buchta, head of investment strategy at Braver Stern Securities in Chicago.
Put another way, half of all borrowers with 30-year fixed-rate loans would be "out of the money" on a refinance, compared with 90% eligible for interest-rate savings in October of at least 0.4 percentage point, he said.
Also worrisome is the impact on rates offered through the Federal Housing Administration's guarantee program, whose low down-payment requirements have been an important crutch forhome sales, Buchta said. The FHA rates, excluding points, have already climbed above 5% according to the MBA.
"Should rates rise higher from here, you'll start to have an impact on a purchase market that is just starting to recover," Buchta said.
That could adversely affect the sales of higher-priced homes that lagged the nascent recovery in the housing market in some U.S. regions.
Record-low interest rates are what pushed renter William Jordan off the fence. Fending off pleas for a new home from his wife for years, the 38-year-old financial advisor jumped in October and locked in a 4.375% FHA mortgage on a $760,000 Capistrano Beach, California, house.
"I'd been stalling my wife and that low interest rate was the causal factor" for action, said Jordan, who believes home prices may see further declines. "If I wait for the actual bottom, I think the payments will be higher."
Or borrowers may have to find a smaller home. If one could qualify for a $400,000 home at October's rates, a half-point increase might limit him to a $360,000 purchase price to keep the monthly payment at $1,200, Jordan calculated.
LendingTree Chief Economist Cameron Findlay said a 30-basis-point rise in the 10-year Treasury note's yield would add about $45 per month to the payments on a $250,000 mortgage.
But he was more concerned by the coincidental stricter FHA qualification requirements that will thin an already limited field of potential home buyers.
"The encouraging part is that we expect some improvement in unemployment" as a result of extending the tax cuts Findlay said. "But these two things happening at the same time? Yeah, Merry Christmas."