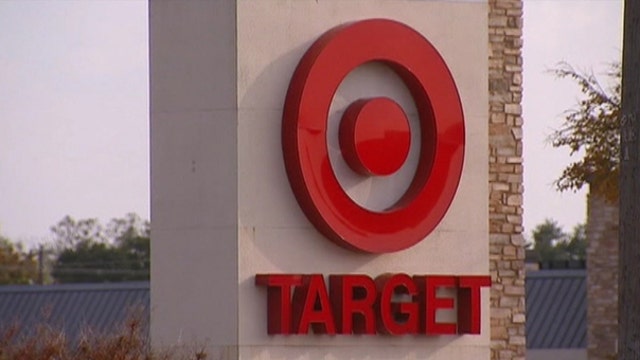 It's been a trying six months for Target (NYSE:TGT). But for those who follow the retail giant closely, it's been a slow-motion train wreck since the bottom dropped out of the economy in 2008. Aside from the glaring data breach that compromised the personal credit card and debit card accounts of some 40 million people and an unsuccessful foray into Canada, Target has a bigger problem. One that cuts to the core of any retailer that hopes to be successful: Its U.S. stores have become outdated.
"They're 1995 chic, not 2014 chic," said Brian Sozzi, CEO of Belus Capital Advisors, who might be the only analyst on Wall Street flagging Target's problematic U.S. stores.
Starting in 2008, Target shifted strategies to concentrate on building a grocery business, but in the process, lost sight of its core general merchandise business -- where it generates roughly 80% of its sales. That meant changing store layouts to expand floor space for fresh and dry food to try to drive more trips to Target stores and boost sales.
Missing the Bullseye? A Peek Inside Target
But sales from stores open for at least a year – a common measure for retailers' performance – has been uninspiring. After contracting 2.5% to nearly 3% during the recession of 2008 and 2009, same-store sales started rebounding in fiscal 2010 and 2011, but have flattened over the past couple of years. So far in fiscal 2014, same-store sales have edged down 0.4%.
"They need the right balance of product that will get people to come to the store more frequently and spend more money each time," said Efraim Levy, senior stock analyst for S&P Capital IQ.
Morningstar analyst Ken Perkins thinks Target needs to do a better job driving customers who come into stores to buy groceries to the general merchandise section of the store.
While Target changed store layouts to include food, the retailer has failed to reinvent the general merchandise areas even as competitors from Best Buy (NYSE:BBY) to Wal-Mart (NYSE:WMT) to private-equity owned Toys "R" U.S. have evolved.
"I'd like to see Target pull out of Canada or at least cut the number of stores they operate in Canada in half and reinvest the capital in revamping their U.S. stores," said Sozzi.
Target spent billions to open over 120 stores in Canada last year, yet the business has failed to mint profits. Target bought the rights to real estate from defunct Canadian retailer Zeller's. But the locations turned out to be poor and Target hasn't done anything to materially revamp the Canadian stores it's taken over.
Have you been inside a Target lately?
Take a walk down the electronics aisle and you'll find basic electronics lined on shelves – fine for a store fit for the 1990s. But in today's landscape, with shopping a click away and Amazon.com (NASDAQ:AMZN) undercutting traditional brick-and-mortar stores, retailers have had to become savvy to lure in customers and make sales. Best Buy, once considered Amazon's showroom, is now increasing foot traffic by showcasing different brand stations within its stores. Samsung, Apple (NASDAQ:AAPL) and by the end of summer, Sony (NYSE:SNE), among others, have individual interactive displays that allow customers to sample products – like listening stations for music and new premium headphones.
The toy aisle, which Target is starting to revamp, is consistently out of popular toys, according to Sozzi's observations. Meanwhile, competitor Toys "R" Us has added small interior "shops" for the hottest toys of the season. Target doesn't have shops.  Without compelling offerings, customers flock to other outlets like Amazon to order toys.
In apparel – an area where Target has been losing market share – the retailer is still using metal hangers to showcase clothes while other retailers have invested in new, expressive mannequins to help sell complete looks to picky consumers, said Sozzi.  Worse, Target doesn't offer a wide selection of name brands nor does it offer new niche products.  Walk into J.C. Penney (NYSE:JCP) and Macy's (NYSE:M) and there are well-known brands like Nike (NYSE:NKE) and Adidas. Perhaps it shouldn't be too surprising, given accounts that indicate Target's chief merchandiser hadn't been speaking with Target's recently ousted CEO, Gregg Steinhafel.
The dressing rooms could use some sprucing up too, said Sozzi. Wal-Mart and Macy's have invested in larger fitting rooms with more lights, but Target still has mirrors for customers to check themselves out in in the middle of the apparel section.
"Even when 'cheap chic' apparel and home goods are stuffed into the stores and blown up in pictures on Twitter and Facebook, the drab layout and overall dreary presentation of the merchandise makes it appear anything but chic," said Sozzi. "The outdated state of Target's U.S. stores make you wonder where the approximately $11.1 billion in [capital expenditures] has gone in the past three years aside from launching a loss-ridden Canadian operation."
Not everyone buys the notion Target's stores are outdated. Patrick McKeever, stock analyst for MKM Partners, who trolls the stores routinely, thinks the retailer's U.S. stores look good. He thinks the company's so-called PFresh program, where Target revamps an older store to expand the floor space for food is a smart strategy to drive more trips to the store. Though McKeever concedes Target, not unlike other retailers in a soggy economy, needs to step up traffic.
Part of that means rebuilding confidence especially in the wake of the data breach.
S&P Capital IQ's Levy said the data breach only fueled Target's sagging store traffic. "There's more of a fear factor driving people away versus a lack of something pulling them into the store beforehand," he said.
For its part, Target told FOX Business it's working on freshening up areas in its stores outside of grocery, including beauty, home and baby departments. Last summer, the retailer began changing the way it displays baby products in certain stores and added digital screens and iPads that feature product reviews and buying guides for baby products.
"Not only are we adding fresh grocery to non-Super Target stores across the country ... but we're also 'freshening' up other areas of the store when we do these remodels," wrote spokeswoman Erika Winkels in an email.
She added the firm is "focused on integrating our stores and digital platforms to provide differentiated products and services that enhance the Target experience for today's digitally-connected guests."
As an example, Winkels cited Cartwheel, which is a digital savings program that she said has thus far delivered "overwhelmingly positive" results.
Additionally, Target said it is expanding new formats, including CityTarget stores, which are located in large cities and offer items aimed at urban customers.