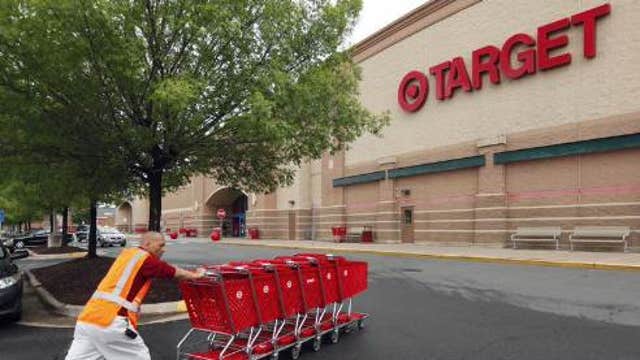 Continue Reading Below
Advertisement
"Target's first priority is preserving the trust of our guests and we have moved swiftly to address this issue, so guests can shop with confidence. We regret any inconvenience this may cause," said Gregg Steinhafel, Target's chairman, president and chief executive officer, in a statement. "We take this matter very seriously and are working with law enforcement to bring those responsible to justice."
The company adds that it is also working with a "leading third-party" forensics team to conduct an investigation into the incident, the retailer says. U.S. Secret Service spokesman George Ogilvie confirmed to FOX Business that the agency is investigating the breach, but would not disclose further details about the case. He says the Secret Service does have the jurisdiction to investigate identity crimes, access device fraud, computer fraud and identity theft.
Consumers who made in-store purchases should start tracking their credit card statements very closely, advises Gant Redmon, general counsel at incident response software company Co3 Systems.
"There may be charges on that credit card, so you have to monitor your credit card electronically, maybe once a week," says Redmon, who is also a potential victim of Target's breach. "If you see recent charges on it [that you did not make] jump on that ASAP."
He also recommends victims start monitoring all their bank accounts and bills to look for any signs of identity theft.
"The only way you may notice that is if you start getting statements for cards you did not open or you see these cards on your credit report," he says. "Target may offer credit monitoring for those whose information has been compromised, which is a great first step to maintain customer loyalty."
Target spokesperson, Molly Snyder, told FOX Business the issue is resolved and would not confirm whether the company would be offering credit monitoring services, but instead said it's focusing on informing customers of the potential issue.
Visa (NYSE:V) told FOXBusiness.com it is encouraging its customers to monitor their statements regularly in the wake of the breach.
"Visa is aware that Target has disclosed unauthorized access to payment card data affecting all major card brands. When such incidents occur, Visa works with the breached entity to provide card issuers with the compromised accounts so they can take steps to protect consumers through fraud monitoring and, if needed, reissuing cards. Because of advanced fraud-monitoring capabilities, the incidence of fraud involving compromised accounts is actually rare, and Visa fraud rates remain near historic lows," the credit card company said in an email message.
How to Protect Your Information
To prevent a potential security breach when shopping in a store, Redmon says the only way to stay completely safe is to use cash.
For those who plan to shop online, he recommends being cautious when using online sites that appear "too good to be true."
"A healthy dose of skepticism is good for shopping online on any site you are not intimately familiar with. "Using your credit card is a nice insurance policy in having the ability to reverse a charge that is not legitimate. You can also protect yourself by using cash instead."
As for Target's fate with customers, Redmon says things will depend on the company's continued response.
"So far it looks good, but they do have a challenge to be sure this never happens again," he says. "Sales may dip a bit, but come back after people forget."
Target's stock was down 2% midday Thursday at $62.27 per share.
FBN's Rich Edson and FOXBusiness.com's Matthew Rocco contributed to this report.