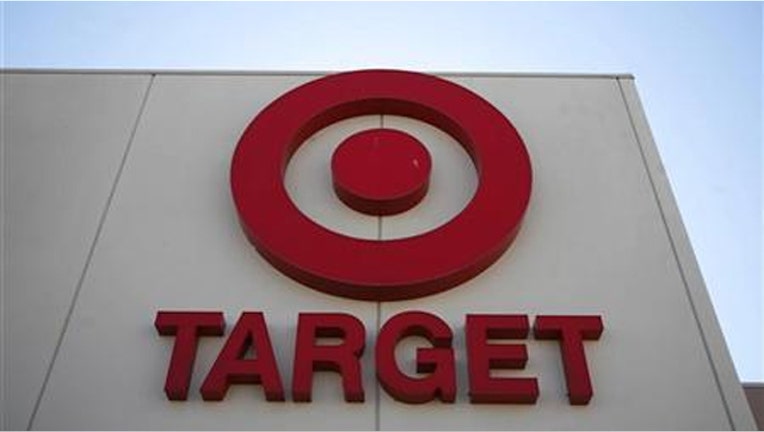 Target's (NYSE:TGT) first-quarter profit dropped 16% amid weaker store traffic and continued losses in Canada, as the retailer struggles to regain its footing after a wide-scale data breach last year.
Target said Wednesday it earned $418 million, or 66 cents a share, down from $498 million, or 78 cents a share, in the year-ago period. Excluding one-time items like costs tied to the breach, adjusted per-share earnings checked in at 70 cents.
Revenue climbed 2.1% to $17.05 billion.
Wall Street analysts were looking for an adjusted profit of 71 cents and revenue of $17 billion for the first quarter, which ended May 3.
Target also provided guidance for per-share earnings of 85 cents to $1 for the second quarter, while analysts are projecting $1.02. The company sees earnings of $3.60 to $3.90 a share for the year, below its previous outlook for $3.85 to $4.15.
Minneapolis-based Target has been working to reinvigorate sales in the U.S., while the retailer's expansion into Canada is off to a rough start. Exacerbating those challenges, Target was hit with a massive data breach during the holiday shopping season. The hack compromised millions of credit cards and shopper accounts.
The company said it logged $26 million in expenses tied to the data breach. Roughly $8 million of those costs was covered by insurance. In the fourth period, Target recorded breach-related expenses of $61 million, while insurance covered $44 million.
Target spent an additional $13 million in the latest quarter following its decision to switch its store-branded credit cards to MasterCard (NYSE:MA) from Visa (NYSE:V).
Earlier this month, chief executive CEO Gregg Steinhafel resigned from his post. Target named chief financial officer John Mulligan as his interim replacement.
Target further shook up its leadership team on Tuesday, elevating three senior merchandising leaders in the U.S. and replacing Tony Fisher, the head of Target's Canadian business. The company appointed Mark Schindele as the new president of Target Canada, effective immediately.
"While we are pleased with this momentum, we need to move more quickly," Mulligan said in a statement. "As a result, we have made changes to our management team and are investing additional resources to drive U.S. traffic and sales, improve our Canadian operations and advance our ongoing digital transformation."
In the first quarter, Target's U.S. sales ticked 0.2% higher to $16.7 billion, although margins narrowed amid an effort to attract customers with more promotional markdowns. Same-store sales fell 0.3% year-over-year. The number of transactions dropped 2.3%, while average transaction amounts grew 2.1%.
Canada sales were $393 million compared to $86 million a year earlier, but the result missed Target's guidance. The segment's pre-tax loss widened to $211 million from $205 million.
Target shares rose 0.7% to $57.03 in pre-market trading. The stock is down 10.5% since the start of the year and 8.7% since the change at CEO.