Talking Turkey About Working on Thanksgiving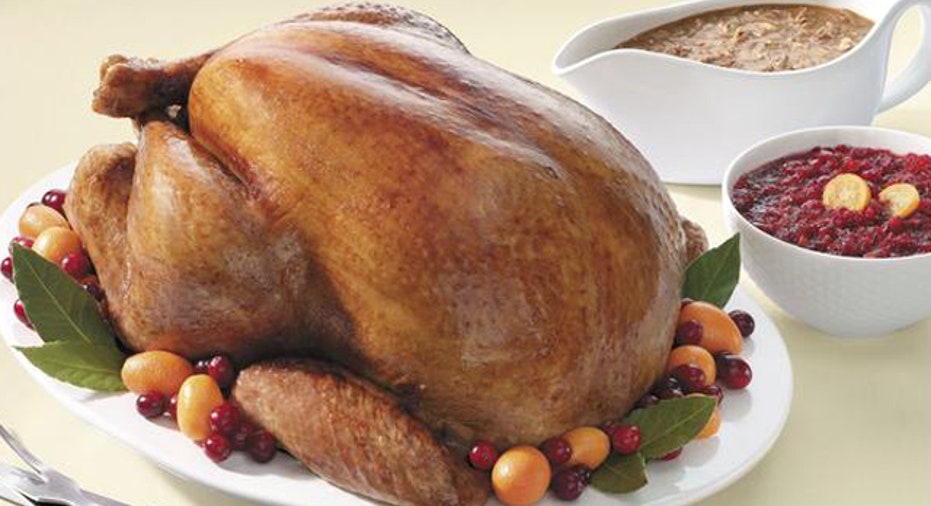 Turkeys won't be the only losers this Thanksgiving, a new survey shows. Though the four-day Thanksgiving weekend has become an ingrained November perk for workers at most U.S. companies, more than a third of employers will require at least a few of their employees to report for work on the holiday.
Nearly three of four companies have scheduled both Thanksgiving Day (Nov. 22) and the following Friday (Nov. 23) — aka Black Friday — as paid days off for all or most of the work force this year, according to a survey of 628 employers conducted by Bloomberg BNA, a legal, regulatory and business information service.
Not working on Thanksgiving Day itself is an even more venerable tradition; 99 percent of employers have scheduled it as a paid day off, the survey found. But some workers will have to forego or postpone holiday dinners with family and friends. This year, 36 percent of companies will require at least some of their employees to work on the national holiday, a modest increase from the previous three years.
But Thanksgiving shifts were more common a decade or more ago, Bloomberg BNA said. Nearly half of employers surveyed in 2002 required some employees to work on Thanksgiving Day.
Small businesses are more generous than large enterprises in offering four-day Thanksgiving weekends to their workers, the survey found. Two paid days off for Thanksgiving have been scheduled by more than four of five firms (81 percent) with fewer than 1,000 employees; only slightly more than half (56 percent) of larger organizations will do the same.
The manufacturing sector is also more generous with paid time off at Thanksgiving. More than nine of 10 manufacturing companies (93 percent) have scheduled both Thanksgiving and the day after as paid days off. Only about two-thirds (69 percent of non-manufacturing companies and nonbusiness establishments (65 percent), including health care facilities and government agencies,  will offer paid four-day Thanksgiving weekends.
Unlike turkeys, the vast majority of employees who work Nov. 22 will be rewarded for their Thanksgiving sacrifices. Most workers who must miss or postpone their holiday dinners can expect something extra in their paychecks, Bloomberg BNA said. Only 9 percent of firms imposing Thanksgiving shifts will pay their workers only straight time for working on the holiday, with no extra pay or compensatory time off.
Reach BusinessNewsDaily senior writer Ned Smith at nsmith@techmedianetwork.com. Follow him on Twitter @nedbsmith.We're also on Facebook & Google+.