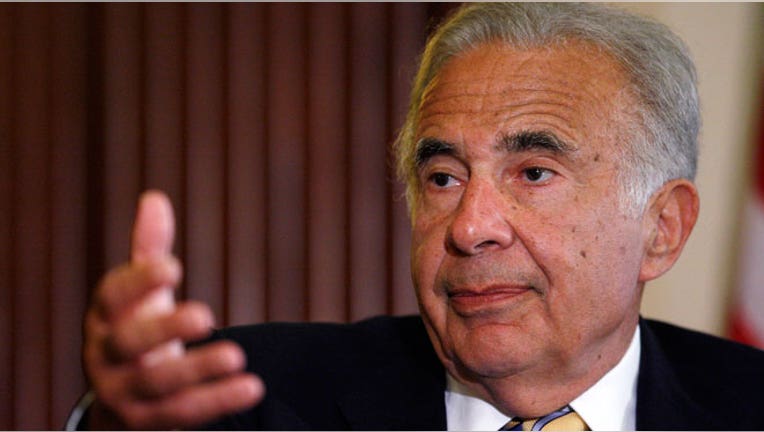 Talisman Energy Inc (NYSE:TLM) shares surged in after-hours trading on Monday after activist investor Carl Icahn said he had purchased about 61 million shares of the underperforming Canadian oil producer and may seek a seat on the company's board.
Talisman's New York Stock Exchange-listed shares surged 10.9 percent in after-hours trading after Icahn revealed the stake. The stock closed at $12.75 in New York on Monday.
Icahn, a 77-year old billionaire, said in a filing with the U.S. Securities and Exchange Commission that he intended to talk with Talisman's management to discuss strategic alternatives for the company, include asset sales or restructuring. He may also seek a board seat, according to the filing.
The purchase is the latest in the energy sector for Icahn. He was at the center of a 2012 boardroom coup at U.S. oil and gas company Chesapeake Energy Corp that eventually led to the ouster of its free-spending co-founder Aubrey McClendon.
The activist shareholder also successfully pressed for management changes at the world's largest drilling contractor, Transocean Ltd. In May, Transocean shareholders voted out chairman Michael Talbert and backed an Icahn nominee.
However Icahn also recently made headlines for his failed attempt to block Michael Dell's $25 billion bid to take Dell Inc private as well as his efforts to prod Apple Inc Chief Executive Tim Cook to buy back $150 billion of stock.
Talisman shares have lagged rivals as the company looks to boost profitability from its operations in North and South America, the North Sea, Southeast Asia and elsewhere.
The company's stock has gained 2 percent over the past 12 months but much of the rise has come since the start of the month, when rumors that an activist investor was buying began to swirl.
Talisman said that it takes the views of shareholders seriously but did not say if it would enter into talks with Icahn.
"We are committed to acting in the best interests of the Company and give due consideration to constructive recommendations for strategies or actions that have the potential to increase shareholder value," Phoebe Buckland, a spokeswoman for the company, said in a statement.
(Reporting by Scott Haggett; Additional reporting by Anna Driver in Houston and Michael Erman in New York; Editing by Eric Walsh)