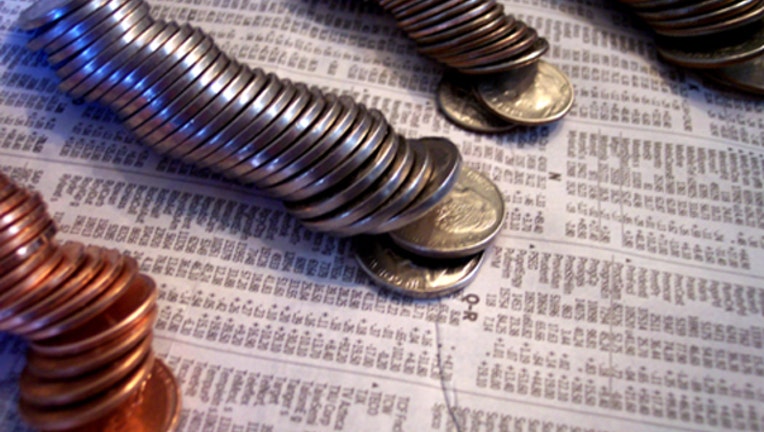 Many individual investors are at the mercy of financial analysts and media pundits when it comes to making decisions about buying and selling stocks. Unlike institutional investors who have access to a plethora of highly-detailed (and very expensive) information when making investment decisions, retail investors are hoping the analyst quoted in an article or the pundit banging the table about a particular stock is right.
To help close the knowledge gap among investors, web application TipRanks launched the Financial Accountability Engine that provides information about the accuracy and track record of those providing advice on buying or selling stocks
The free, downloadable browser extension works with Internet Explorer, Firefox, Google Chrome and Safari browsers.
"When I was trading stocks, I would visit financial news websites and take the advice from the wrong guys," says TipRanks co-founder Uri Gruenbaum. "With this, investors can make a more educated decision before taking someone's advice online." According to TipRanks, 86.5% of analyst ratings are a buy—and they are wrong 50.2% of the time.
When a TipRanks user is reading a story on a financial website, the application highlights the quoted analysts and if a name is clicked on, an "accountability report" is provided on the analyst. Not only will users get the analyst's current advice on the stock, but also an overall rating of his or her stock-buying track record. They will also see what higher ranked analysts have to say about the particular stock.
The service also works when a user visits websites like Yahoo!Finance and Google Finance and searches for a stock symbol. Instantly, a side tab will appear with access to the top three analysts' recommendations on the stock as well as the accuracy of the analyst making the call.
In order to make the browser add-on work, TipRanks is constantly scanning the Internet to detect analysts' buy calls. Once a recommendation is discovered, it's placed into a database and compared with those from other analysts going back as far as 2009. That enables users to see the analyst's success rate since 2009, the ratio between the number of stocks recommended and those that outperformed the market, and the average return of each recommendation. "We want to give the little investor some perspective on how good the people they are exposed to are," says Gruenbaum.
TipRanks rating system for analysts is based on the professional's ability to generate excess profit above the S&P 500 and the percentage of times the analyst's recommendations outperform the index. That data is then used to compare the analyst with its peers to come up with a ranking.
Still in its early stages, Gruenbaum says TipRanks is targeting major financial websites including FOXBusiness.com, CNBC, Barron's and Bloomberg, but he says the company is gearing up to launch a platform targeted at bloggers and will eventually be available for Twitter.
"Financial news websites have different opinions telling investors where to invest their money. We want to distinguish those that outperform the market and those that do not," he says.
For Dennis Mooney, a self-employed technical trader, he says using TipRanks saves him time and gets him information that can help him in making trading decisions. "I never had anything really concrete on whether this analyst had a good track record to base my decision on," he says. "TipRanks collects all this historical data on an analyst and ranks how accurate he or she has been in the past. Now if I'm looking at an article and an analyst's names pops up if the ranking is less than three stars I'm not going to read it."
Due to the sheer volume of information available on the Internet, Mooney says it's easy for individual investors to get confused which is why he welcomes this tool. Still he says, TipRanks needs to expand the number of websites it scans in order to make this a true game changer.