Taking a Vacation? Don't Get Taken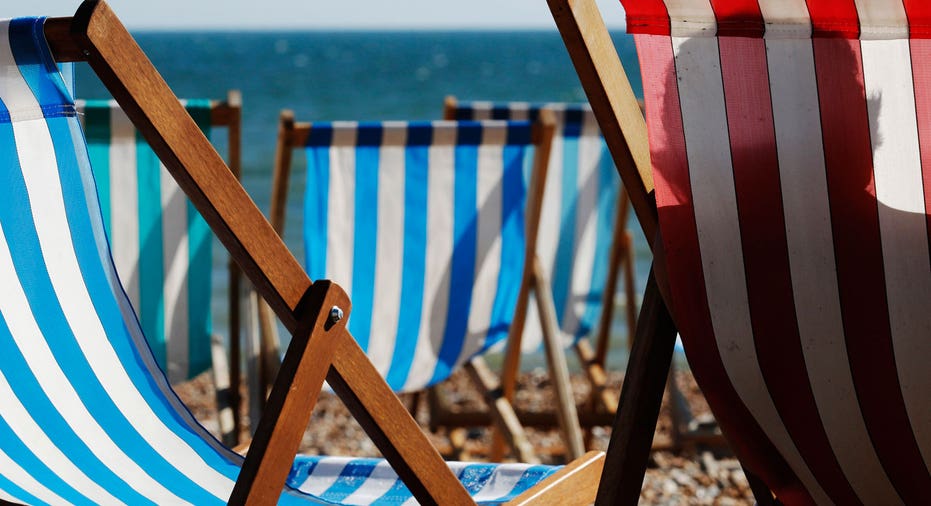 If two and a half million people were getting ripped off each year, you'd think the government would take notice.  According to the American Hotel & Lodging Association, that's a lowball estimate of the number of consumers who are overpaying for hotel stays because of third-party scammers.
"Online travel is huge," says Miryam Cope, vice president of government affairs for the AHLA.   How huge?  How about 480 bookings per minute.
Both the travel industry and consumers love the convenience of online booking. Photos allow you to look at the property, see how rooms are decorated, learn about the distance to the airport and amenities such as a pool, restaurants, workout facility, etc.
The trouble is, when you book online you might not actually be dealing directly with the hotel of your choice.  Instead, you may have landed on a website set up by a third party- potentially one not even located in the United States.  If you inadvertently book a stay through such a website there's a good chance you're paying more.
More Than Money at Stake
According to Cope, "There can be a significant cost."  They might claim that they're giving you the "lowest price" available, but is it really?  In addition, you could be hit with hidden charges and fees.   Instead of paying your bill when you check out, your credit card could be immediately charged for your stay, meaning you lose the ability to change your reservation.  If you are part of the hotel's rewards program, you lose your points.  In some cases, the third-party booker gets them instead.  Especially scary: you don't know if your credit card information is secure.
In addition to paying more, Cope says "people are inconvenienced.  You might arrive at the hotel and find they don't have any reservation for you.  Or there's no record of your request for a disabled access room. The customer won't realize until they get to the front desk that they've been duped."
If you find yourself in this situation, you need to understand is that the hotel is not in a position to help you.  It did not receive a dime.  The third-party booking site got your money.  And although you can complain to your credit card company and contest your charges, "We don't want people to have to go through this," says Cope.  "We want them to book directly with the hotel if that's what they intend to do."
Meant to be Confusing
Unfortunately, these phony websites are so well-designed, it's very hard to tell that you are dealing with a third party. The web address appears legitimate.  For instance, it might be something like www.bookingsite/HotelName.com.  It will even include the hotel's logo, pictures and driving directions!  Research by the travel industry found that young and old alike get fooled.  Even savvy business travels are taken in.
Most troubling, says Cope, is the fact that some of these websites include "Call Now!" buttons that you can click on and be immediately connected to someone who will book your reservation. "These call center operators don't tell consumers they're not talking to the actual hotel.  They dance around the issue.  And often consumers don't ask."
How do you end up at these third party websites? According to Cope, "They spend a lot of money to buy the right to show up when you search" for a particular hotel chain or location.  In addition, they make sure their websites include key terms so they turn up at or near the top of a search list."
Check Before You Click
To protect yourself, start by scrutinizing the website, which is easier to do if you are using a laptop than the small screen on your cell phone.   "If something about the website seems a little bit off, you're probably right," says Cope.  "Maybe it's a smaller logo.  That's a red flag."
In addition, before you click to confirm your reservation, call the "hotel" number directly.  Ask for directions.  An operator working out of a call center in another stat- or country- could not answer this.   Other questions include "What is your cancellation policy?" and "Will my credit card immediately be charged for this stay?
Where's the Government?
This is a classic case of "buyer beware."  According to Cope, "the problem is increasing."  Earlier this year the American Hotel and Lodging Association lobbied Congress to enact legislation to address this issue.
So why isn't the Federal Trade Commission- which is supposed to investigate this kind of consumer fraud and put the bad guys out of business- doing anything about it? 
Back in 2012 the FTC warned nearly two dozen well-known hotel booking sites about deceptive pricing.  These are travel websites that clearly identify themselves as third-party bookers; they make no pretense of being the actual hotel itself.  In most cases, they are one-stop-shopping sites where you can book air travel, rental cars and places to stay.  However, in some cases, the daily room rate quoted by these websites did not include such things as the use of the hotel pool or workout facility, which added another $30/day to the cost.  Consumers had no idea they could not use all of the amenities.  This issue has been addressed.
This year the FTC issued a warning to consumers about phony vacation rental properties.
But a check of the FTC website shows there's been no such public awareness campaign or any charges filed against third-party reservation websites that pretend to be the real hotel.
Hopefully, that will be addressed soon- especially if the FTC hears from consumers who have been ripped off.