Take Your Employees to a Trade Show Without Having Them Leave Their Desks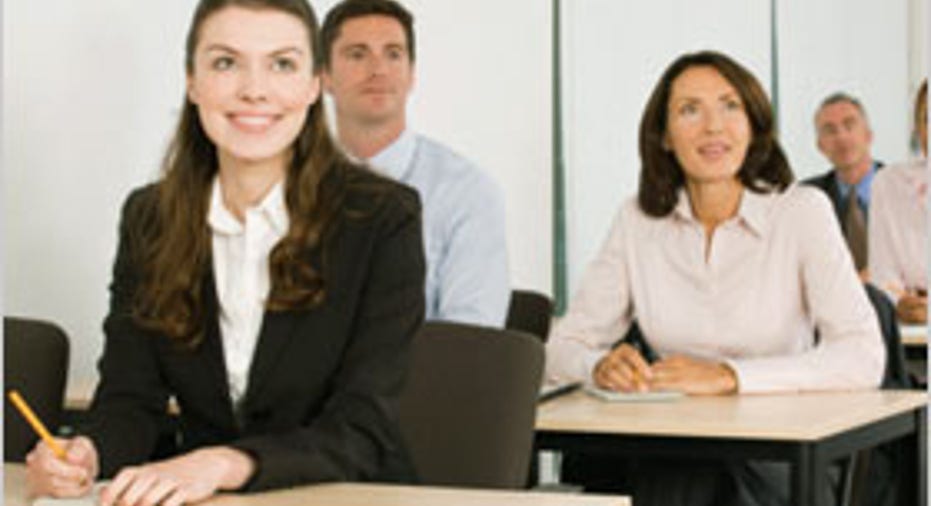 Now that summer is over – the conference season is back in full swing. I should know—my inbox is bombarded with emails on a daily basis promoting trade shows, expos and conventions taking place during the next few months.
And personally, I am speaking at a major employee communication conference in Pittsburgh in October.
Conferences are big business. Take Las Vegas for example. It's the No. 1 trade show destination in the country. Last year, more than 19,000 meetings and conventions were held there.
In fact, a client of my firm is sending a management team to Vegas next week for one of their biggest trade shows. I am sure it will be a great learning and networking experience for those attending – but what about employees back at headquarters? Or field offices? How can they benefit from this show?
You can bring your employees to a show or conference without having them leave their desks. Regardless of company size, these seven steps will help you make that connection:
Create an internal campaign. Actually, it's a communication plan to regularly share information about the show or conference—in real time—with the rest of your team. What's the best media to connect with others? In the case of my client, email works—so a daily update will arrive mornings in individual inboxes. Who better to relay that information than the people who will be exposed for four days to competitors, customers and experts talking about trends. Even though employees haven't left their desks, this makes them feel part of the conference experience.
Find a fun, interesting theme. My client's show is in Vegas so we've shunned that city's popular advertisement and declared that what happens in Vegas does NOT stay in Vegas. Our theme is "Greetings from Vegas!" and we've incorporated a fun image of a Las Vegas postcard to accompany the daily emails.
Hand out assignments. Although our Vegas communication program sounds informal, we're actually putting in some formality to it. Each of the four leaders attending the show have been assigned a day when they take on the "reporter" mantel and are responsible for writing, taking photos and packaging information for the employee email update.
Give the team some guidelines. Make the assignments easy to navigate. Provide guidelines about content and context. We've prepared questions to help compile and package information. We've set a standard for the message length, accompanying visuals, distribution time and even the subject line. Guidelines help those on the sending and receiving ends. They promote consistency and accountability.
Do a mini-training session. Prior to the trade show, meet with the people attending and give them a little coaching. Share ideas about what makes for interesting content. Coach them about the kind of visuals that will compliment their words, whether written or spoken, such as photos of new products, a competitor's booth, a catchy logo or a new customer. Guide them on how to keep their words crisp and the message real.
Capture the unique character of each person. Yes, we're providing assignments and guidelines to the execs, but we're also letting their personality shine through. Minimize internal reviews of copy by HR or Legal. Don't dilute flavor with sanitized buzzwords. Conduct advance coaching of the do's and don'ts of effective communication, then let go and trust.
Ask for employee feedback. Encourage employees to respond directly to whoever the "communicator" is that day with their questions and comments. Provide a friendly forum to collect that feedback. This two-way dynamic promotes open, direct exchanges across the miles. It helps to cement a real connection. When your road crew returns, schedule informal team huddles to have them address questions or comments that weren't answered over email. Make these timely—within a week of conference attendees' return.
Trade shows, expos and conferences are a great opportunity to connect and communicate with your team, but you don't need to go to Vegas. Daily commutes and weekend trips offer opportunities to see and hear new things that can inform and inspire your team.  When you come across them, share the information real time. Make the connection! It will lead to a more engaged and productive workforce.
Linda Dulye is internationally recognized for helping many companies go spectator free. A former communications leader for GE and Allied Signal, Linda founded Dulye & Co.   in 1998 with a practical, process-driven approach for improving communications and collaboration through an engaged workforce— a formidable competitive advantage, that she calls a Spectator-Free Workplace™.