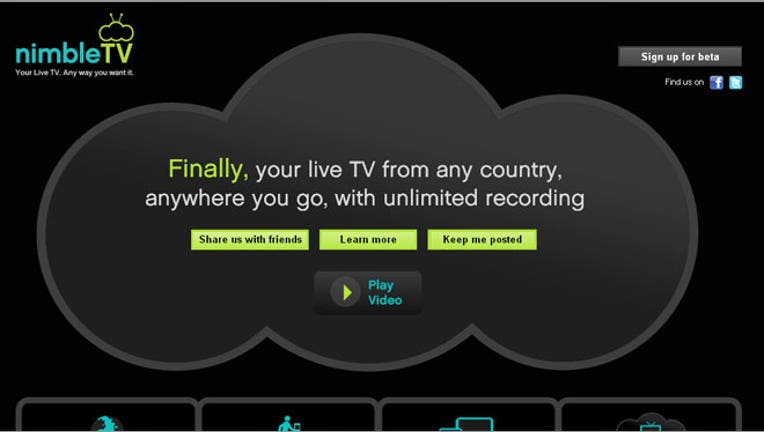 Take TV with You and A New Deals Site
Welcome to OnSale at FOXBusiness, where we look at cool deals and insane bargains.
A new service wants to change the way you watch TV while Sony's will soon be streaming tunes on iOS. Microsoft has an offer for students who purchase a new PC and Sephora is offering daily deals for a full two weeks. Tired of sorting through non-applicable daily deal emails? This deal site finds the best deal of all deals based on what you buy already.
TV Anywhere
Never miss an episode of your favorite show or a playoff game.
Now available in limited beta, Nimble TV lets you select any cable package from any country. They'll take care of signing you up, and you don't have to worry about signing a contract since month-to-month service is available. You'll be able to access all of your shows via cloud just by downloading the software to any device (including your TV).
Sign up for a chance to beta test NimbleTV.com here.
Sony's Streaming Tunes
Sony (NYSE:SNE) just launched its Music Unlimited service as an iOS app in Canada, and it's set to hit the U.S. soon.
Subscriptions to unlimited songs start at just $3.99 per month, and the app itself is free. That's more than 15 million commercial-free tunes, available for just $4.
Before the app hits the US, you can sign up for a 30-day trial at Sony.com.
Free Xbox
Summer is upon us, but Microsoft (NASDAQ:MSFT) is already planning ahead for the 2012-2013 school year.
Starting this week, Microsoft is offering students a free Xbox360 with the purchase of a Windows PC. That's right – a free gaming console with the purchase of a PC valued at $699 or more.
Retailers offering the deal include Best Buy (NYSE:BBY) HPDirect, NewEgg.com, Dell.com, Microsoft Stores and Fry's Electronics.
Two Weeks of Deals
Beauty supplier Sephora is offering 15 days of deals. All you have to do is "Like" them on Facebook and visit them online each day to sign up to win free products, trips, and fun gifts. You have two weeks, or 14 chances, to win. Check it out at Sephora.com.
New Deals Site
If you've signed up for multiple deal sites, only to find that all you're left with on a daily basis is an overstuffed Inbox full of offers you don't want, you may want to try Merchant Exchange.
The site works with a number of retailers to offer you great deals on things you buy on a regular basis. When you sign up at merchex.com,you simply register your credit or debit card information and the site finds deals based on your regular purchases. Here's the best part: Merchant Exchange asks for your approval before sending you these new offers.
Know of a killer deal or insane bargain? Email the goods to OnSale@FOXBusiness.com and share the wealth.