T. Rowe Price Opposes Dell's $24.4B Buyout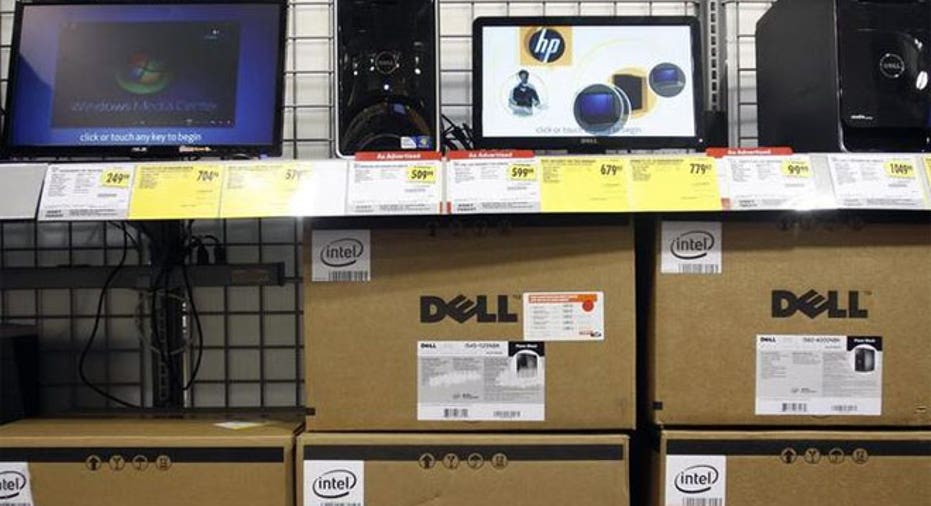 Joining opposition from other large institutional shareholders, T. Rowe Price (NASDAQ:TROW) announced plans on Tuesday to vote against Dell's (NASDAQ:DELL) $24.4 billion deal to be taken private by founder and CEO Michael Dell.
The latest shareholder dissent to the largest leveraged buyout since 2007 helped drive shares of the PC maker nearly 1% higher and well above the offer price.
"We believe the proposed buyout does not reflect the value of Dell and we do not intend to support the offer as put forward," Brian Rogers, chairman of T. Rowe Price, said in a statement.
T. Rowe Price owns 4.41% of Dell's outstanding shares and had previously declined to weigh in on whether it would support the buyout, which was unveiled last week.
The statement appears to lower the chances the current $13.65-a-share offer will be approved by shareholders. Michael Dell, who owns about 14% of the company and is teaming up with Silver Lake Partners on the deal, isn't eligible to vote.
Additionally, Southeastern Asset Management, which owns about 8.5% of Dell's outstanding shares, revealed plans last week to use "all options" to block the deal, which it believes "grossly undervalues" the company.
The transaction "appears to be an effort to acquire Dell at a substantial discount to intrinsic value at the expense of public shareholders," Southeastern said in a Securities and Exchange Commission filing on Friday.
In a separate filing on Tuesday, Southeastern disclosed it has hired proxy solicitation firm D.F. King & Co. as an adviser, raising the chances of a prolonged fight with Dell.
The $13.65-a-share offer from Michael Dell and Silver Lake represents a 25% premium over Dell's close the day before M&A speculation began swirling, but a 26% discount to its 52-week high of $18.36 set in February 2012.
Dell has defended the transaction, saying it "offers an attractive and immediate premium for stockholders and shifts the risks facing the business to the buyer group." The company also noted it explored an "array" of strategic options before approving the LBO.
Southeastern is pushing for a richer valuation of about $24 a share -- a level struggling Dell hasn't seen since the middle of 2008.
Shares of Round Rock, Texas-based Dell rallied 0.86% to $13.81 on Tuesday afternoon, moving further above the offer price.