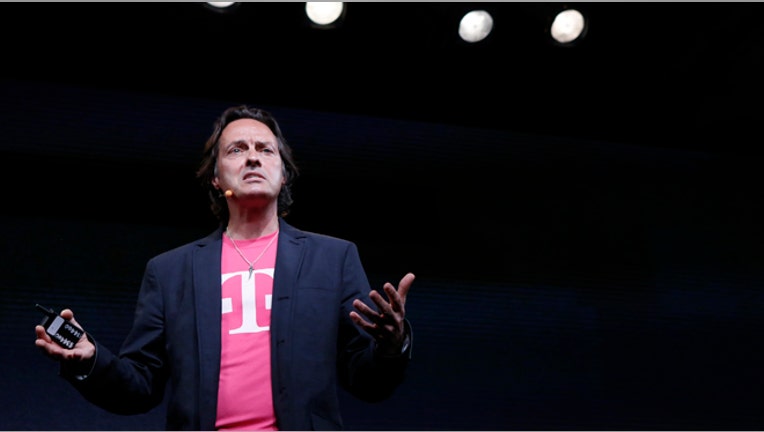 T-Mobile (NYSE:TMUS) is trying to shake-up the wireless market once again – and this time it is calling on its rivals to follow suit.
The carrier on Monday said it was moving to get rid of overage charges, which it says cost at least 20 million U.S. consumers an estimated $1 billion last year.
"Today I'm laying down a challenge to AT&T, Verizon and Sprint to join T-Mobile in ending these outrageous overage penalties for all consumers," T-Mobile CEO John Legere said in a statement.
Neither AT&T (NYSE:T) or Sprint (NYSE:S) immediately responded to FOX Business for a comment. Verizon Communications (NYSE:VZ) declined to comment.
T-Mobile got rid of annual service contracts last year in its first major move to disrupt the mobile phone market. It has since been phasing out overage charges.
"We're abolishing overages for good. Period," Legere said, who is lobbying consumers to sign an online petition at Change.org to end overages.
Entry-level plans typically charge overage fees when the costumer exceeds predetermined limits on minutes, texts or data. In many cases, the carrier will automatically tack on the charges to their bill.