T-Mobile, Sprint Reveal Dueling Unlimited Plans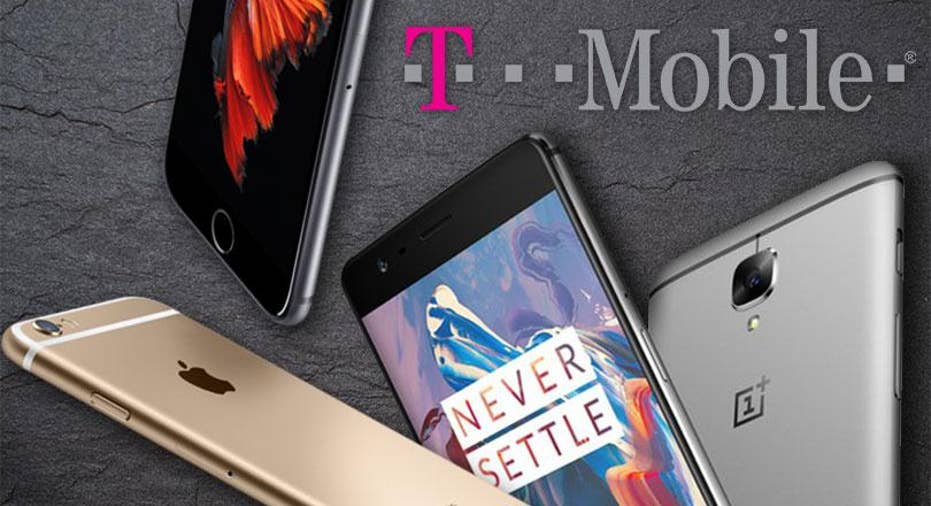 It's a battle over unlimited data for Sprint and T-Mobile.
T-Mobile on Thursday announced it is replacing all its data plans with a new unlimited pricing model, dubbed T-Mobile One. The new plans are "100 percent unlimited" for smartphones and tablets, offering all-you-can-eat talk, text, and 4G LTE smartphone data, T-Mobile said.
Sprint, meanwhile, announced Unlimited Freedom, which includes two lines of unlimited talk, text, and data for $100 a month.
With T-Mobile One, you will "never have to track, monitor, or police [your] data usage ever again," the company boasted. The plans also come with perks like "Simple Global," which offers unlimited text and data roaming and low calling rates in more than 140 countries, "Mobile Without Borders" so you can use your device in Canada and Mexico just like you would at home, and "Carrier Freedom" to help cover switching costs. Like Binge On, however, video will be restricted to 480p, or DVD quality.
T-Mobile One launches nationwide on Sept. 6 for current and new customers. The first line is $70 a month, the second is $50 a month, and additional lines are $20 a month for up to eight lines with T-Mobile's auto pay. If you don't use auto pay, it's $5 more a month per line.
On a conference call Thursday, T-Mobile CEO John Legere said "the bulk" of the company's customers are on a family plan, and will be paying $40 per line for a family of four under T-Mobile One. For a single user, singing up alone, the cheapest T-Mobile plan is now $70, though Legere pointed out you'll find cheaper options with fewer "bells and whistles" via the company's prepaid brand, MetroPCS.
Legere said that T-Mobile isn't motivated by what the two biggest mobile carriers Verizon and AT&T — or in his words "dumb and dumber" — are doing, but he hopes they follow suit. "Customers should not be held back," he said. "I truly believe this is the most exciting thing for our customers and theirs that's ever happened."
When it comes to Sprint, the carrier's new Unlimited Freedom plan is available for $60 for one line, $40 for a second line, and $30 per month per line for any additional account up to 10. There are some limitations, though: like T-Mobile, video streams are capped at 480p, gaming maxes out at 2Mbps, and music streams support up to 500kbps.
Yesterday, AT&T announced an end to overages, following Verizon's lead. The company's Mobile Share Advantage plans are aimed at simplifying pricing and eliminating data overage charges.
This article originally appeared on PCMag.com.