T-Mobile Scoops up $308M of Wireless Spectrum From U.S. Cellular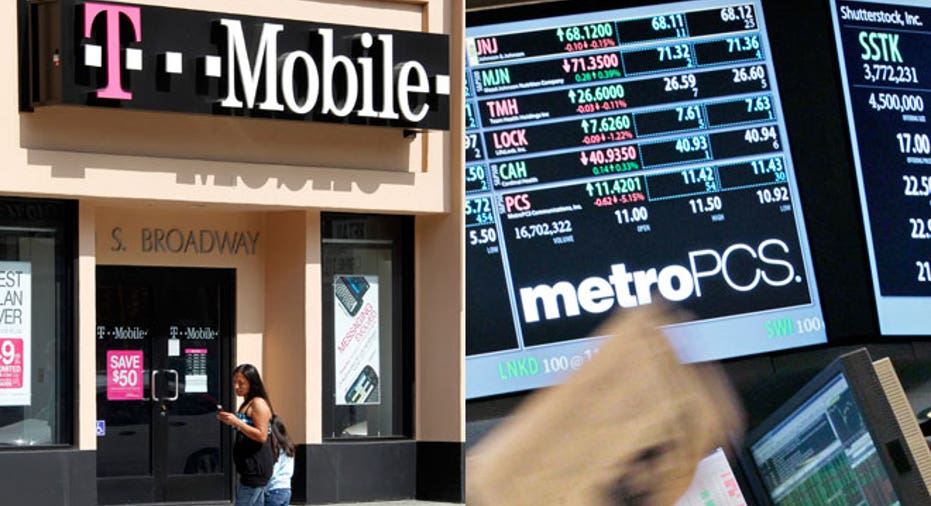 T-Mobile US (NYSE:TMUS) inked a deal Friday to snatch 10 MHz of valuable wireless spectrum in the Mississippi Valley from U.S. Cellular (NYSE:USM) for $308 million in cash.
The transaction highlights the continued importance of spectrum in the wireless world as companies jockey to provide the fastest broadband access to customers who increasingly rely on mobile data.
"In today's marketplace, spectrum is gold," T-Mobile CEO John Legere said in a statement. "This is a rare opportunity to secure precious AWS spectrum in key markets that will immediately be put to use by both T-Mobile and MetroPCS customers."
The deal will allow T-Mobile to expand its LTE coverage to new markets and enhances its coverage in 29 key markets, including St. Louis, Kansas City, Nashville, Memphis and New Orleans.
The spectrum, 10 MHz of Advanced Wireless Services, covers a total of 32 million people.
The deal, which is subject to Federal Communications Commission and Department of Justice approval, is expected to close in the fourth quarter.
"We're pleased to have achieved significant value for this spectrum license, as we continue to evaluate opportunities to create additional value for our shareholders," U.S. Cellular CEO Kenneth Meyers said in a separate statement.
Earlier this week Meyers took the reins at U.S. Cellular after the wireless provider's former CEO Mary Dillon abruptly resigned to lead beauty retailer Ulta Salon Cosmetics and France (NASDAQ:ULTA).
While T-Mobile beefed up by recently acquiring MetroPCS, U.S. Cellular has signaled its intent to monetize "non-strategic assets."
T-Mobile is the No. 4 U.S. wireless provider, trailing AT&T (NYSE:T), Verizon Wireless and Sprint (NYSE:S). Verizon Wireless is a joint venture between Verizon Communications (NYSE:VZ) and Vodafone (NYSE:VOD).