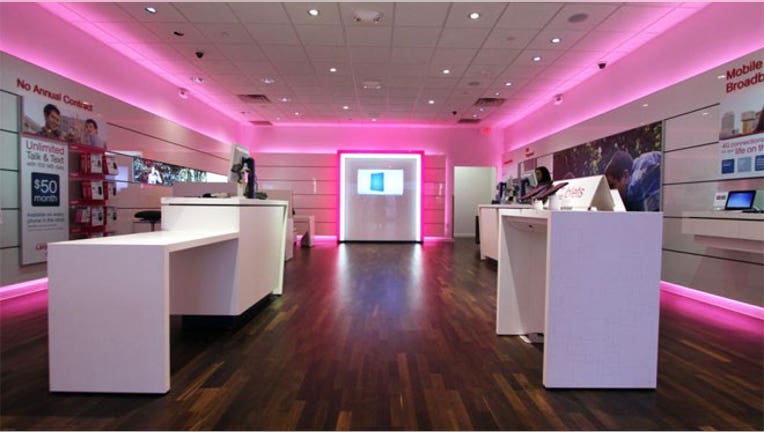 Deutsche Telekom's T-Mobile USA and MetroPCS (NYSE:PCS) officially unveiled plans on Wednesday to join forces, marrying the fourth and fifth largest U.S. wireless providers.
The deal comes after T-Mobile's $39 billion buyout to AT&T (NYSE:T) collapsed last year amid antitrust scrutiny, forcing the wireless provider's German owner to search for a way to strengthen the business.
The combined company will hold on to the T-Mobile name and be run by T-Mobile USA's new CEO, John Legere, a telecom veteran appointed to the post just weeks ago.
The transaction is structured as a recapitalization whereby Dallas-based MetroPCS will declare a 1-for-2 reverse stock split, make a cash payment of $1.5 billion to shareholders and acquire all of T-Mobile's capital stock. MetroPCS shareholders will own 26% of the combined company.
In exchange, Deutsche Telekom will receive a 74% stake in the combined company, roll its existing intercompany debt into new $15 billion senior unsecured notes of the combined company, provide a $500 million unsecured revolving credit facility and a $5.5 billion backstop for certain MetroPCS financing.
By joining forces, the new wireless provider is expected to generate $24.8 billion in revenue, $6.3 billion of adjusted Ebitda and lay claim to 42.5 million subscribers.
"The T-Mobile and MetroPCS brands are a great strategic fit -- both operationally and culturally," Deutsche Telekom CEO Rene Obermann said in a statement. "The new company will be the value leader in wireless with the scale, spectrum and financial and other resources to expand its geographic coverage, broaden choice among all types of customers and continue to innovate, especially around the next-generation LTE network."
If the deal receives shareholder and regulatory approval, the company is expected to operate as separate customer units, led by T-Mobile Chief Operating Officer Jim Alling and MetroPCS COO Thomas Keys, respectively.
J. Braxton Carter, currently MetroPCS's chief financial officer, is also set to assume that position at the new company.
The new T-Mobile is expected to continue trading on NYSE Euronext's (NYSE:NYX) New York Stock Exchange and be headquartered in Bellevue, Wash., while maintaining a presence in MetroPCS's home of Dallas.
After surging almost 20% on reports of a possible tie-up on Tuesday, shares of MetroPCS dipped 1.99% to $13.30 in Wednesday's premarkets in the wake of the official announcement.
"MetroPCS and T-Mobile have the same network strategies and LTE networks in the same spectrum bands, which we believe will accelerate the deployment of advanced services to our customers," said MetroPCS CEO Roger Lindquist. "This combination will create a stronger wireless provider nationally with broader value offerings to better serve our combined customers and drive shareholder value."
The transaction is sure to shake up the wireless industry as Tuesday's reports caused shares of discount wireless provider Leap Wireless (NASDAQ:LEAP) to surge amid speculation it could now also be a buyout target. Leap's shares were recently up 2.77% to $7.80.
On the other hand, shares of Sprint (NYSE:S), the No. 3 player, retreated due to concerns T-Mobile could narrow the gap. Sprint slipped another 0.82% to $4.86 ahead of Wednesday's open.
Morgan Stanley (NYSE:MS) served as Deutsche Telekom's lead financial adviser, while J.P. Morgan Chase (NYSE:JPM) was MetroPCS's lead adviser.