T-Mobile Lines Up Against Apple in Samsung Lawsuit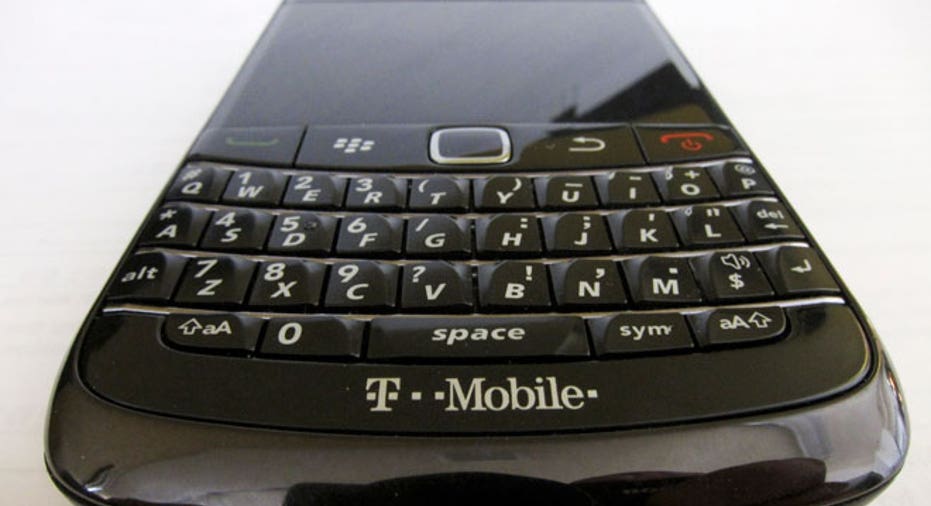 T-Mobile USA has become the latest mobile provider opposing Apple's <AAPL.O> bid to stop Samsung Electronics Co <005930.KS> from selling some Galaxy products in the United States, according to a court filing.
The move by T-Mobile on Wednesday follows a similar position taken last week by Verizon Wireless. T-Mobile, which cited 2011 holiday sales as one of its primary concerns, is the fourth largest U.S. mobile service, while Verizon is the biggest.
The legal battle between Apple and Samsung has been building since April, when Apple sued Samsung in a California federal court for infringing its intellectual property rights.
Samsung is the leading user of the Google <GOOG.O> Android platform. Apple claims the South Korean firm's Galaxy line of mobile phones and tablets "slavishly" copies the iPhone and iPad.
Apple has asked a judge to issue an injunction that would prevent Samsung from selling some Galaxy products. A hearing on the injunction request is scheduled for October 13.
An order against Samsung would "unnecessarily harm" T-Mobile and its customers, T-Mobile said in a court filing on Wednesday.
"At this late date, T-Mobile could not find comparable replacement products for the 2011 holiday season," the company argued.
T-Mobile's marketing campaigns "prominently feature" the Galaxy S 4G phone and Galaxy Tab 10.1, and the company has also ordered holiday inventory, it said in the filing.
"These investments cannot be recouped easily," the company said.
Apple spokeswoman Kristin Huguet on Wednesday referred to earlier statements, saying that Apple needed to protect its intellectual property when companies steal its ideas.
Other carriers such as AT&T Inc <T.N> and Sprint Nextel <S.N> have not yet weighed in on the debate. Representatives for the companies had no immediate comment.
In a statement, T-Mobile said it respects intellectual property rights but that an injunction "is a drastic and extraordinary measure."
Earlier this week, Verizon said that disputes involving intellectual property should not interfere with the free flow of the newest 4G devices.
Samsung unveiled an agreement with Microsoft on Wednesday for the development and marketing of Windows phones, as well as a wide patent cross-licensing deal. Microsoft will get royalties for Samsung devices that run the Android platform.
The case in U.S. District Court, Northern District of California is Apple Inc v. Samsung Electronics Co Ltd et al, 11-1846.
T-Mobile is owned by Deutsche Telekom <DTEGn.DE>.
(Reporting by Dan Levine in San Francisco and Sinead Carew in New York, editing by Bernard Orr and Bob Burgdorfer.)