T-Mobile Emerges as 'Plan B' for SoftBank if Sprint Deal Crumbles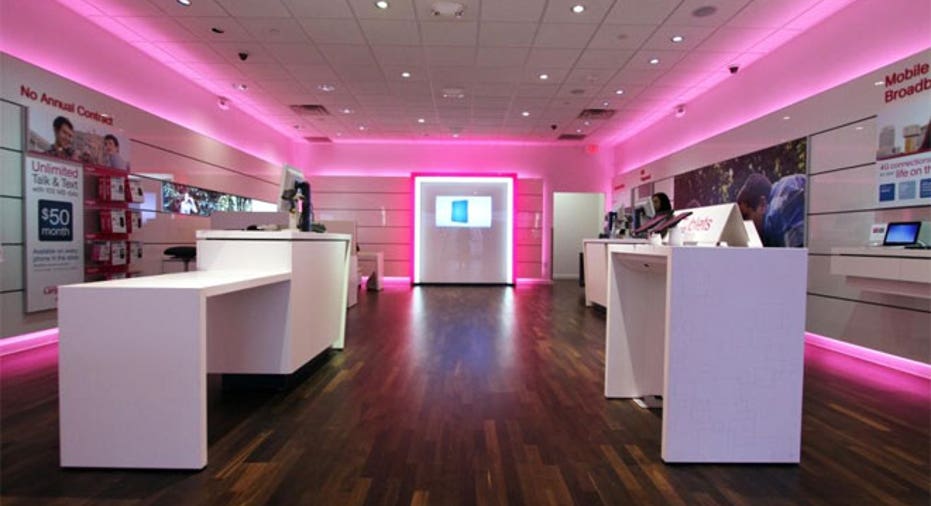 In case its $20.1 billion takeover of Sprint (NYSE:S) collapses, Japan's SoftBank has reportedly entered into talks to acquire Deutsche Telekom's controlling stake of wireless provider T-Mobile US. (NYSE:TMUS).
The emergence of T-Mobile highlights the complexities surrounding the Sprint-SoftBank tie-up, which recently received U.S. approval from a key national-security panel, but has been challenged by a preliminary $25.5 billion counterbid from Dish Network (NASDAQ:DISH).
For its part, Dish said in a statement Monday afternoon that it continues to meet with Sprint "regularly," conduct diligence and "negotiate the terms of a merger agreement."
"We believe our proposal is both economically and strategically superior to that of SoftBank," Dish said.
According to Reuters, SoftBank and Deutsche Telekom had been in talks about a deal for T-Mobile US last year yet negotiations have intensified in recent weeks following the Dish offer.
SoftBank is only looking at T-Mobile, which recently sealed a deal with rival discount wireless provider MetroPCS, as a "Plan B" should the Sprint deal fall apart, the wire service reported. Sprint shareholders are set to vote on Thursday on SoftBank's offer to buy 70% of the company for $20.1 billion.
"As always, Deutsche Telekom does not comment on media speculation," said a spokesperson from the German company, which owns 74% of T-Mobile U.S.
SoftBank didn't respond to a request for comment.
According to Reuters, SoftBank has already begun thinking about a deal structure and financing of a potential T-Mobile transaction in case the Sprint deal gets any more costly or delayed.
Interestingly, if SoftBank walks away from the Sprint deal, it would stand to make about $5 billion from currency hedging gains, its prior acquisition of Sprint stock and break-up fees, Reuters reported.
The Sprint/SoftBank deal is even further complicated by Dish's $6.5 billion offer to acquire Sprint affiliate Clearwire (NASDAQ:CLWR), an offer that trumps Sprint's own $5 billion bid.
T-Mobile's 2011 deal to be acquired by No. 2 U.S. wireless provider AT&T (NYSE:T) for $39 billion fell apart due to antitrust objections from the Justice Department.
Shares of T-Mobile ticked up 0.42% to $21.40 Monday afternoon, while Sprint dipped 0.48% to $7.21 and Dish lost 1.15% to $38.69.