T-Mobile 'Digits' Lets You Add Numbers to Your Phone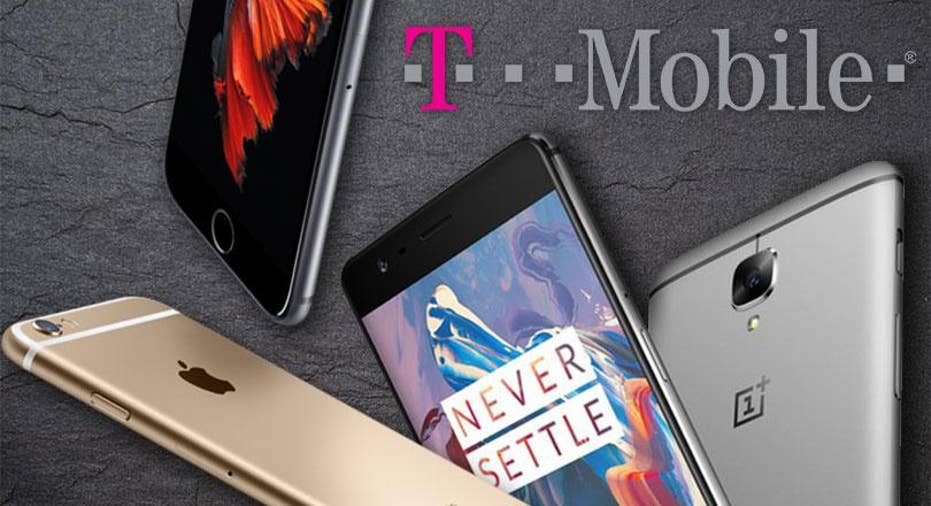 The days of one number, one phone are over. T-Mobile today announced "Digits," which lets you put multiple numbers on one phone, or spread one number over many devices.
"Since the beginning of telephones, one number has been tied to one phone. Since GSM came out, that number was seared into that SIM chip. We've changed everything today," T-Mobile CMO Mike Sievert said with typical UnCarrier bombast.
Entering an open beta today (join here), and becoming a commercial product early next year, Digits basically makes all participating numbers virtual; they aren't tied to a single device any more. You have a pool of numbers, and you can slap a bunch of them onto one phone or spread them around. Those numbers carry their voicemail and texts with them, and you'll be able to move texting threads between devices.
This means, for instance, that families could have a "home number" that rings on all of the family phones, or businesses could have a business number that rings on all employees' phones. Individuals could have work and business numbers on one phone, or a regular number plus a burner number for online dating.
Digits numbers will also work on other carriers' phones with a downloadable iOS or Android app, and will be accessible on Macs and PCs via a Web browser. Feature phones without smart capabilities can be added to a Digits number through a Web interface.
"This solution will work on anything. Any piece of ... consumer electronics," T-Mobile CTO Neville Ray said.
There are solutions out there that offer some of these options. Google Voice, Sideline, and AT&T NumberSync all do some similar things. The big difference between Digits and over-the-top solutions like Google Voice, Sideline, and Skype is that Digits will use standard carrier voice calling and texting, which is higher quality with less latency and better handoffs than purely data-based solutions, Ray said.
"There isn't a comparable solution that generates or builds the same capability and functionality in the core of the network," he said. People using the Digits app on other networks will have their calls routed through those networks' standard voice calling and texting functions.
Multiple-SIM phones are also a common way to support two numbers per phone in other countries, although they're scarce in the US because carriers here refuse to sell or support them.
Digits will be baked into the dialer of Galaxy Note 5 and Galaxy S6 and later Samsung phones, and will be a downloadable app for other Android and iOS devices. The company will work to integrate Digits into other phones' dialers in the future. At the moment, the one big flaw is that Digits lacks iMessage compatibility, so iPhones with Digits will need to use standard texting with iMessage turned off, Sievert said.
Phones will still need SIM cards, Sievert said, but the SIM cards will become true "subscriber identifiers" rather than inherently determining what a phone's phone number is.
Pricing is the most mysterious thing about Digits. Sievert said he won't announce the price right now, but that it will be less expensive than adding a new line to your account.
This article originally appeared on PCMag.com.