T-Mobile Bulks Up by Acquiring Verizon Spectrum for $3.3 Billion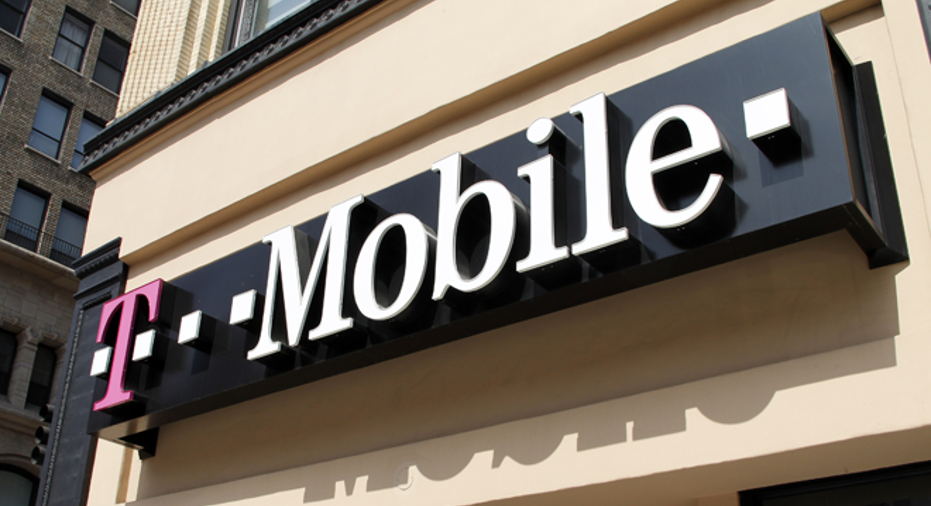 As rumors continue to swirl about a possible takeover of T-Mobile US (NYSE:TMUS), the discount wireless provider inked a $3.3 billion deal on Monday to acquire coveted spectrum from Verizon Wireless.
The transaction is aimed at bolstering T-Mobile's network as subscribers continue to ramp up data usage and put a premium on speed.
T-Mobile, the No. 4 U.S. wireless player, said the deal will give T-Mobile low-band spectrum in nine of the top 10 and 21 of the top 30 markets in the country.
"These transactions represent our biggest move yet in a series of initiatives that are rapidly expanding our already lightning fast network and improving its performance across the country," T-Mobile CEO John Legere said in a statement.
Under the terms of the deal, T-Mobile agreed to buy certain 700 MHz A-block spectrum licenses from Verizon for $2.37 billion in cash and the transfer of spectrum licenses that have an estimated value of $950 million. That puts the total price tag of the transaction at approximately $3.3 billion.
Low-band spectrum like that acquired by T-Mobile helps improve service inside buildings and in rural areas. The company said it will have low-band spectrum covering about 158 million people, including in major markets like New York, Los Angeles, Dallas and Houston. T-Mobile said it expects to roll out service and devices on this spectrum as early as the fourth quarter of 2014.
The transaction is subject to approval from the Federal Communications Commission and the Justice Department. The deal is expected to close in mid-2014.
Shares of T-Mobile advanced 0.68% to $32.50 Monday morning.
T-Mobile continues to bulk up in its attempt to catch the market leaders. Last year, it completed a $1.5 billion acquisition of rival MetroPCS.
T-Mobile shares have been in focus in recent weeks amid reports that rival and No. 3 player Sprint (NYSE:S) could acquire it for $20 billion. The potential deal would have the backing of Japan's SoftBank, which acquired an 80% stake in Sprint last year for just over $20 billion.
However, such a deal would likely face scrutiny from regulators, which in 2011 blocked AT&T's (NYSE:T) $39 billion buyout of T-Mobile.
Last year, Verizon Communications (NYSE:VZ) announced a monster $130 billion deal to acquire full control of Verizon Wireless from joint venture partner Vodafone (NYSE:VOD).