T-Mobile Adds Subscribers, Narrows 3Q Loss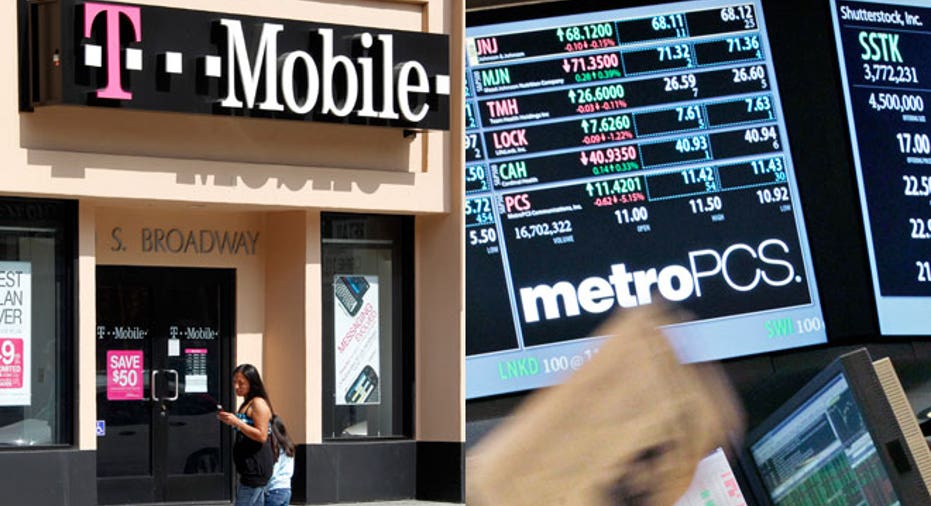 T-Mobile (NYSE:TMUS) reported a much smaller third-quarter loss, as revenue climbed and the wireless carrier continued to add customers.
The better-than-expected subscriber growth sent shares rallying 3.5% to $29.35 in pre-market trading Tuesday. T-Mobile also affirmed its 2013 outlook.
T-Mobile, the fourth-largest U.S. carrier, has gained traction with its plans that don't include wireless contracts. Meanwhile, the addition of Apple's (NASDAQ:AAPL) iPhone has helped the company attract more users to its network.
The Bellevue, Wash.-based carrier also plans to start offering the new iPad Air and iPad Mini, in addition to 200 megabytes of free data for any tablet.
The company said it had more than 45 million customers as of Sept. 30, an increase of more than one million compared to the same period a year ago.
Net subscriber additions were 648,000. Analysts polled by Reuters were looking for net additions of 444,000 subscribers.
The third quarter was T-Mobile's second-consecutive period of subscriber growth, reversing four years of losses. T-Mobile also beat AT&T (NYSE:T), which reported net subscriber growth of 363,000.
Churn rate, which measures customer turnover, improved to 1.7% versus 2.3%.
T-Mobile's third-quarter loss was $36 million, well below the $7.73 billion loss in the year-ago period that included a write-down of $8.13 billion.
Revenue surged 37% to $6.69 billion, ahead of expectations for $6.57 billion. Total smartphone sales more than doubled to 5.6 million.
T-Mobile's total revenue has gotten a boost since the company was acquired by MetroPCS in May. It was previously a unit of Deutsche Telekom, which now owns a 74% stake in the company.