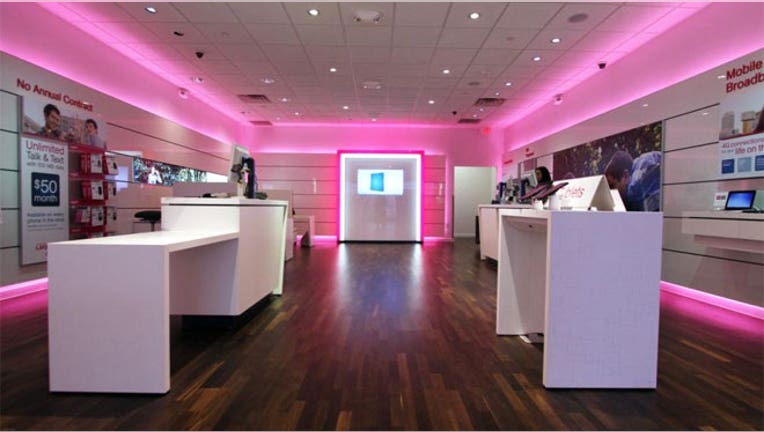 T-Mobile US (NASDAQ:TMUS) reported sharply higher first-quarter revenue as efforts to distance itself from traditional carriers and the takeover of MetroPCS led to a record increase in users.
The carrier posted a loss of $151 million, or 19 cents a share, compared with a year-earlier profit of $107 million, as integration costs ballooned.  That was worse than the 10-cent loss predicted by analysts in a Thomson Reuters poll.
However, revenue climbed 47% to $6.88 billion from $4.68 billion a year ago as the carrier recorded 2.4 million total net customer additions -- the first time it ever exceeded 2 million in a single period -- by absorbing the business of MetroPCS.
The results were slightly below the $6.92 billion forecast by the Street.
Excluding the acquisition, T-Mobile said sales grew by 15.3% on a pro-forma basis, a reflection of stronger equipment sales and service revenue.
Its shares were up more than 8% to $31.65 in recent trade.
T-Mobile took over MetroPCS in 2013 and soon after entered 15 new geographic markets. It has so far transitioned 53% of MetroPCS customers to the T-Mobile network. It is attributing both that, its modernization and "un-carrier" strategy for a record low branded postpaid churn rate of 1.5%.
For the full year, it expects to grow branded postpaid net additions by another 2.8 million to 3.3 million.
"A year ago I promised that we would bring change to what I called this arrogant US wireless industry," said T-Mobile CEO John Legere, who has called on rivals Verizon (NYSE:VZ) and AT&T (NYSE:T) to adopt similar practices. "We are delivering on that promise and our results reflect the growing customer revolution that we've ignited," he said.