Sysco: US Foods Buy Unlikely to Close This Year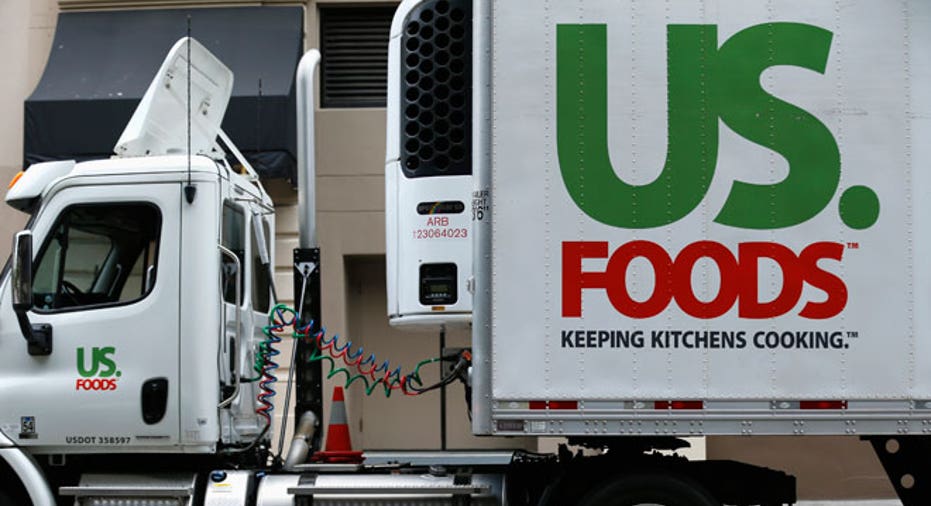 Food distributor Sysco Corp said it did not expect to complete its acquisition of US Foods Inc this year and it was still in talks with U.S. antitrust regulators to secure an approval for the deal.
Shares of Sysco, which also reported better-than-expected quarterly sales and profit, fell 3 percent in early trading.
The Federal Trade Commission has been closely reviewing the deal as the two companies are the only ones with geographic reach to offer nationwide contracts for a wide range of goods to customers ranging from hotel chains to fast food restaurants.
"Given the amount of work remaining, and considering the upcoming holidays, the company does not currently expect to complete the transaction before the first quarter of 2015," Sysco said in a statement on Monday.
Sysco said in December 2013 that it would buy US Foods for about $3.5 billion from its private equity owners, including KKR & Co.
The deal, which will combine the top two U.S. food distributors and create a company commanding at least a quarter of the $235 billion North American market, was earlier expected to be completed before October.
Reuters reported last month that Sysco was trying to craft a package of potential asset sales to get approval for the deal and was in talks with three big regional players - Reinhart Foodservice, Performance Food Group and Gordon Food Service - for these assets.
Sysco said on Monday its net profit fell to $278.8 million, or 47 cents per share, in the first quarter ended Sept. 27 from $285.6 million, or 48 cents per share, a year earlier.
Excluding items, the company earned 52 cents per share.
Sales rose 6.2 percent to $12.45 billion.
Analysts on an average had expected earnings of 51 cents per share and revenue of $12.36 billion, according to Thomson Reuters I/B/E/S.
Sysco shares were down 2.4 percent at $37.58 in morning trading on the New York Stock Exchange. (Reporting by Shailaja Sharma and Sruthi Ramakrishnan in Bangalore; Editing by Kirti Pandey)