Sysco Seals $3.5B Deal to Acquire Rival US Foods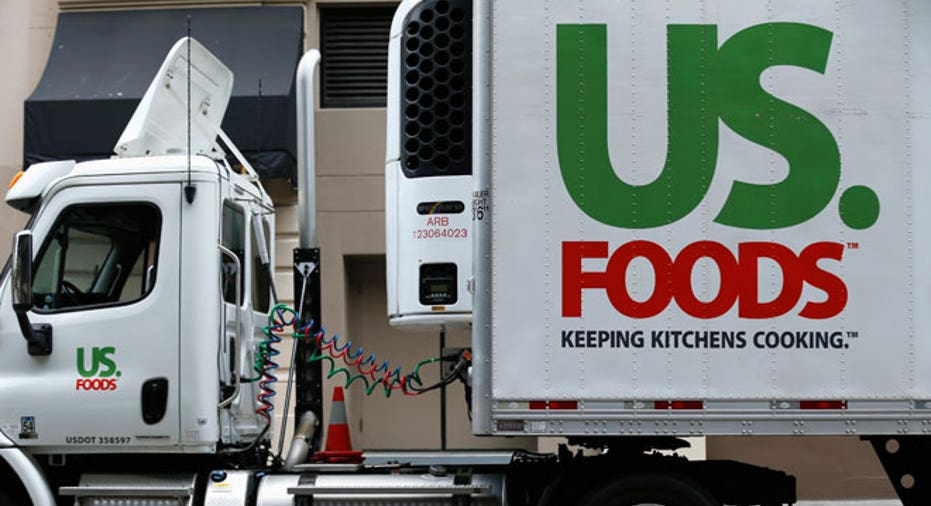 Expanding its position as the leading U.S. food distribution company, Sysco (NYSE:SYY) revealed a $3.5 billion cash-and-stock deal on Monday to acquire rival US Foods.
Wall Street applauded the transaction, sending shares of Sysco surging 25% despite the fact that acquiring companies typically see their share price dip after a deal.
Based in Rosemont, Ill., US Foods generates about $22 billion in annual sales, employs 25,000 people and offers more than 350,000 products. The company has more than 60 locations across the U.S. and is owned by private-equity firms Clayton, Dubilier & Rice and KKR (NYSE:KKR).
Sysco said it will pay $3.5 billion for US Foods, comprising of $3 billion of stock and $500 million in cash. Sysco will also assume $4.7 billion of US Foods debt, bringing the enterprise value of the deal up to $8.2 billion.
The combined company will generate $65 billion in annual sales, be led by Sysco CEO Bill DeLaney and based in Sysco's hometown of Houston.
"Sysco and US Foods have highly complementary core strengths including a broad product portfolio and passionate food people deeply committed to customer service, quality-assured products and safety," DeLaney said in a statement.
Sysco projected the acquisition will generate annual synergies of at least $600 million after three to four years thanks to supply chain efficiencies, merchandising activities and overlapping general and administrative functions. The transaction is also expected to immediately boost Sysco's bottom line.
To pay for the deal, Sysco said it has secured fully committed bridge financing and expects to issue permanent financing prior to closing. Despite the deal, Sysco said it remains committed to its dividend and investment grade credit rating.
A representative from KKR and Clayton, Dubilier & Rice will each have a seat at Sysco's board after the deal closes.
"Combining and maximizing the significant strengths of two outstanding companies is certain to be of tremendous advantage in supporting our customers as they tackle the challenges of today's demanding environment," said US Foods CEO John Lederer.
The transaction is expected to close in the third quarter of 2014 and is subject to regulatory review, including by antitrust regulators.
Shares of Sysco surged 25.82% to $43.17 in premarket trading on Monday, positioning them to extend their subpar 2013 gain of 8%.
Goldman Sachs (NYSE:GS) served as Sysco's banker on the deal.