Syngenta sees no need for sale of ChemChina's Adama to get merger approved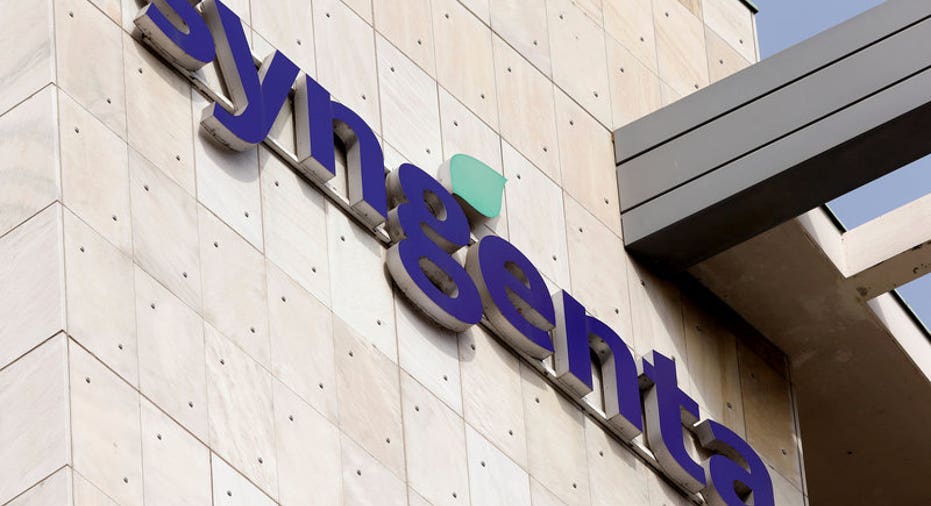 DAVOS, Switzerland (Reuters) - Syngenta , the Swiss pesticides and seeds group being taken over by state-owned ChemChina [CNNCC.UL], does not expect antitrust regulators to force the Chinese merger partner to put its crop chemicals subsidiary Adama up for sale, Syngenta's chief executive said on Tuesday.
"Adama will not need to be sold. There will be some remedies in both the U.S. and the EU but I can't speak to any details," Erik Fyrwald told Reuters on the sidelines of the World Economic Forum in Davos.
The companies are working to finalize agreements with regulators in the United States and European Union about the $43 billion takeover, which would be the largest outbound acquisition by a Chinese company.
Sources close to the matter told Reuters last week that ChemChina and Syngenta have proposed minor concessions to the EU's competition watchdog, with one person saying it was unlikely the Adama Agricultural Solutions Ltd unit would have to be sold.
The EU Commission recently extended its review of the deal to April 12 and Fyrwald said he was "highly optimistic that by that time, we'll have made sufficient progress in the U.S. and EU to be going forward".
(Writing by Ludwig Burger; Editing by Greg Mahlich)